- NorthJersey.com posted an interview with Mick Foley, who was promoting WrestleMania tickets going on sale this week. During the interview, Foley revealed his biggest WrestleMania moment.
"My match in 2006 with Edge was by far and away my biggest WrestleMania moment," said Foley. "Everyone wants to have a great match at WrestleMania, and I had essentially gone my career without having it, and so I was able to have a chance with a comeback match to come through big and we did."
Foley also discussed his favorite character to play, his stand-up comedy gig, if he plans to have a role during any WrestleMania matches next year and more. You can check out the full interview by clicking here.
- The second season of Redneck Island, hosted by "Stone Cold" Steve Austin, premieres this Saturday at 9/8c. Austin will live tweet during the show.
- Adam "Edge" Copeland posted this update on his Twitter (@EdgeRatedR) following undergoing neck surgery yesterday:
"Blowin this popsicle stand back 2 the mountain! Thanx 2 Dr.Maroon, Dr.Bost and the staff at UPMC 4 the great treatment... And special thanks to Bruno Sammartino calling me in my room as soon as I cleared surgery after having only met once. Absolute class act"
Copeland also posted this photo: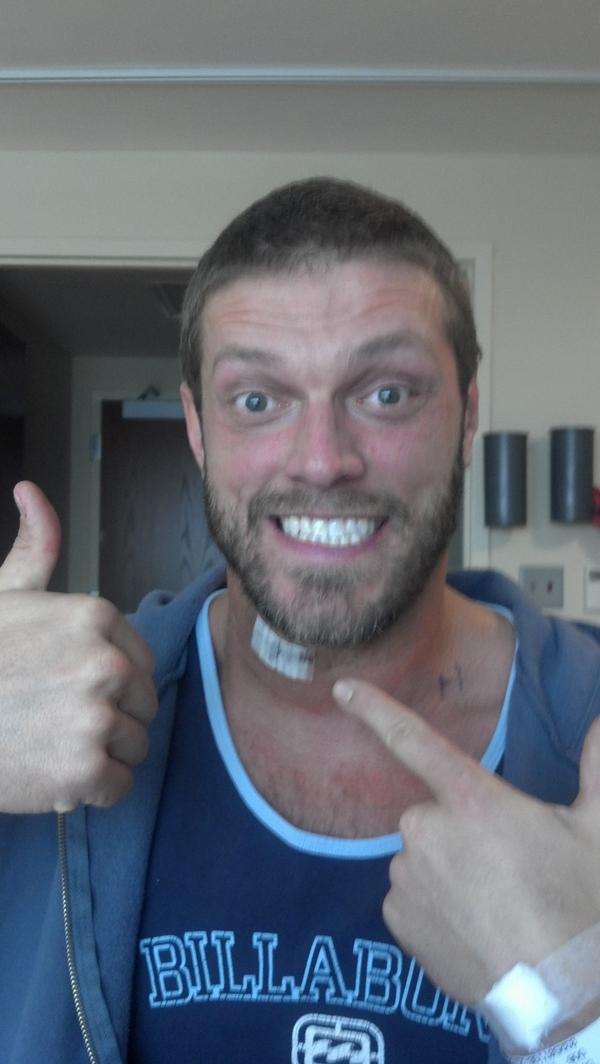 Joe Raider Fan contributed to this article. Follow Raj Giri on Twitter at @RajGiri_303. Got a news tip or correction? Send it to us by clicking here.