- Ricardo Rodriguez is now officially plugging the Twitter page for his alter ego El Local, at @ChimaerasRage. RR called him WWE's "newest masked (and angry for some reason) Luchador."
- WWE NXT star Bray Wyatt posted the following teaser during last night's RAW. Speculation is that he's teasing his return to the ring from injury or his re-debut on RAW:
"2 months #Raw"
Bray, the former Husky Harris, also tweeted to his former Nexus partners Wade Barrett, Heath Slater, Justin Gabriel and Michael McGillicutty, calling them amateurs.
- As noted yesterday, Mick Foley, Natalya, The Miz and Kofi Kingston hosted a WrestleMania Reading Rally at the Saint Maria Goretti School in Westfield, Indiana on Monday. Students were presented with copies of Foley's new book, "A Most Mizerable Christmas." Here's a photo from the rally: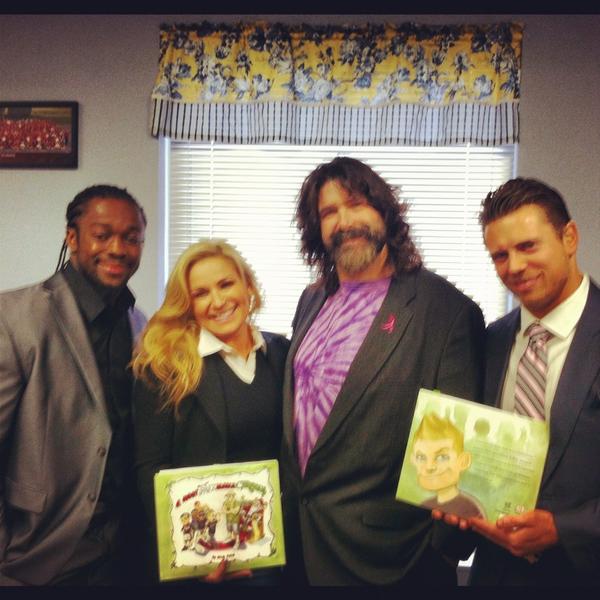 Got a news tip or correction? Send it to us by clicking here.