- A fan on Twitter expressed his frustration with WWE not including a Chris Jericho match on their new Best PPV Matches of 2012 DVD set. Jericho replied:
"I agree. LAME."
- Mick Foley mentioned on Twitter that he has been working on a Santa Claus documentary. Filmmakers of the documentary will be filming on December 1st at Santa's Village in Jefferson, New Hampshire as Foley appears for fans and signs copies of his new book "A Most Mizerable Christmas."
- Velvet Sky and Angelina Love are on the cover of the new issue of Models Mania magazine: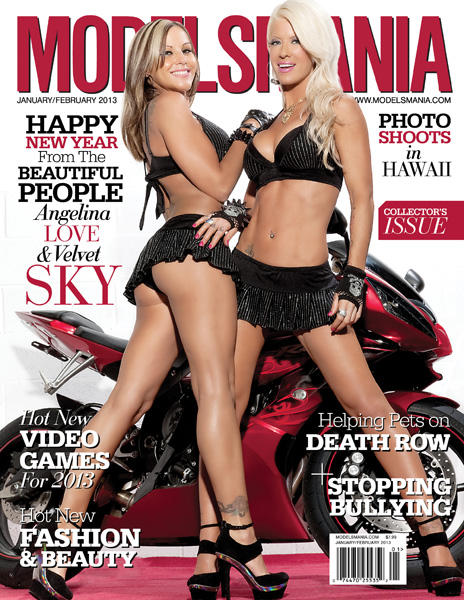 Got a news tip or correction? Send it to us by clicking here.