- Dolph Ziggler says he is in the best shape of his life and Sunday's Ladder Match against John Cena is the biggest of his career. Ziggler tweeted:
"best shape of my life & FINALLY allowed to talk! biggest match of my career sunday vs. @JohnCena at TLC #ZigglersBetter"
- WWE's website has published a look at The Miz going through training and then actually flying along in an F/A-18 jet in Norfolk, Virginia earlier this week. Here is a photo of Miz about to take off: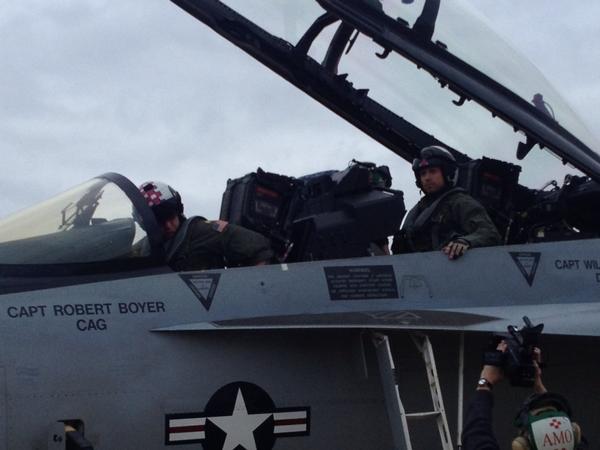 - Here is footage of WWE Superstars hosting an anti-bullying rally in Norfolk, Virginia at Sewells Point Elementary School earlier this week:
Got a news tip or correction? Send it to us by clicking here.