The following matches are set to air on tonight's episode of WWE SmackDown:
* The Usos vs. Damien Sandow and Cody Rhodes
* Kaitlyn vs. Aksana
* Epico, Primo, Darren Young and Titus O'Neil vs. The Great Khali, Hornswoggle, Tyson Kidd and Justin Gabriel
* Kofi Kingston vs. Alberto Del Rio
The Miz will also host an episode of MizTV with special guests WWE Tag Team Champions Kane and Daniel Bryan.
Full SmackDown results are here.
- WWE Divas Champion Eve Torres and The Miz were at a Mattel event in Los Angeles on Thursday. Teaming with hundreds of kids, their goal was to break the Guinness World Record for most snowmen built in one hour. Here are a couple of photos: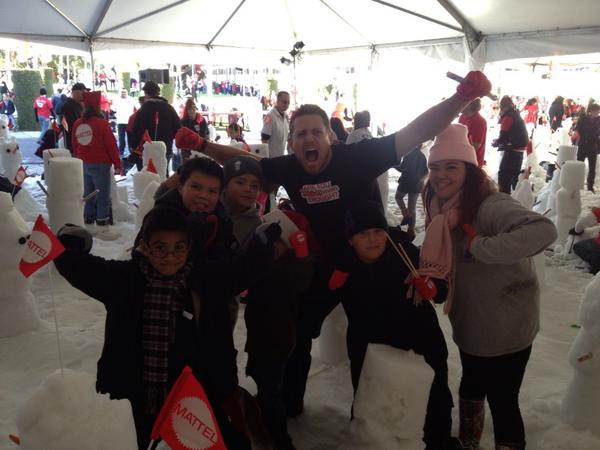 Got a news tip or correction? Send it to us by clicking here.