- Wrestling News World reports that WWE officials are trying to get Scott Hall to return to rehab. Hall was reportedly hospitalized again in the last two weeks for complications with some of the medications he had been taking. At last word, Hall had not re-entered rehab but WWE officials were working on it. WWE has spent more money on Hall's rehab than any other former or current talent.
- Sheamus will be appearing at the Kentucky Fair & Expo Center in Louisville, Kentucky on February 22nd at 7pm.
- Dolph Ziggler and Jack Swagger attended The Grapple college wrestling event at Madison Square Garden on Sunday before the WWE TLC pay-per-view. Here is a shot of Ziggler, Swagger and Swagger's new beard: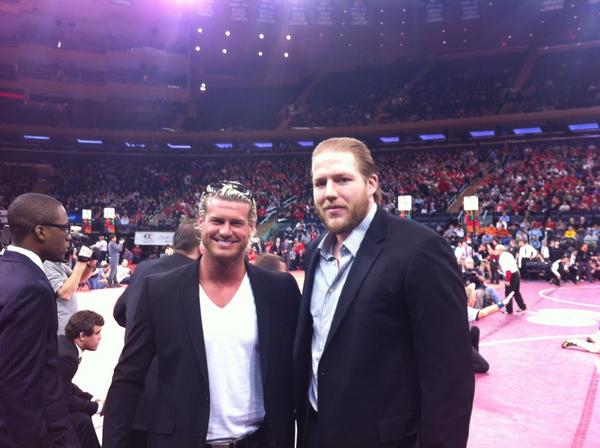 Got a news tip or correction? Send it to us by clicking here.