- ECW Original Chris Chetti has not appeared at a wrestling event since 2005 but will be reuniting with former partner Super Nova for Pro Wrestling Syndicate's Super Card 2013 Night 2 on April 5th, 2013 from the Sports Plex in Metuchen, New Jersey. They will face Shane Helms and John Walters. Also announced for that show is Necro Butcher vs. New Jack, La Parka vs. John Morrison plus appearances by Superstar Billy Graham and Bret Hart.
- Jamie Noble, who has been working for WWE as a producer, made a "one night only" return at last night's SmackDown live event in Green Bay, Wisconsin. He lost to Fandango. Here's a photo of them in-ring: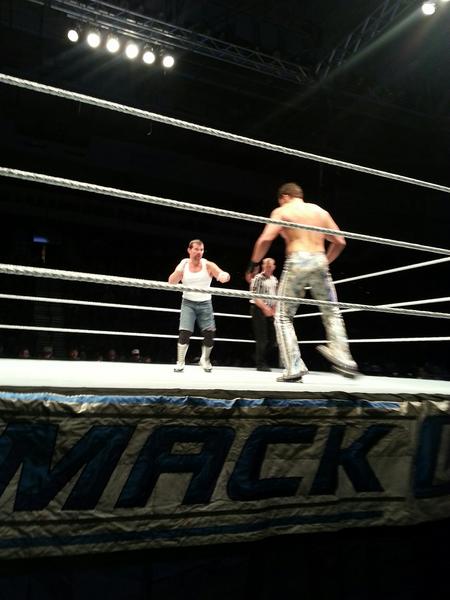 Got a news tip or correction? Send it to us by clicking here.