- Mick Foley made a special appearance at last night's RAW live event in Long Island. After Zack Ryder defeated Tensai in about a minute via roll-up, Tensai was forced to sing "Rudolph" per the match stipulations. Foley came out after the match and made sure that Tensai performed the song.
- Names in attendance for last night's RAW live event on Long Island were Howard Stern personality Sal Governale and former WWE star Pete Gas of Mean Street Posse fame. Here is a photo of the two in the crowd: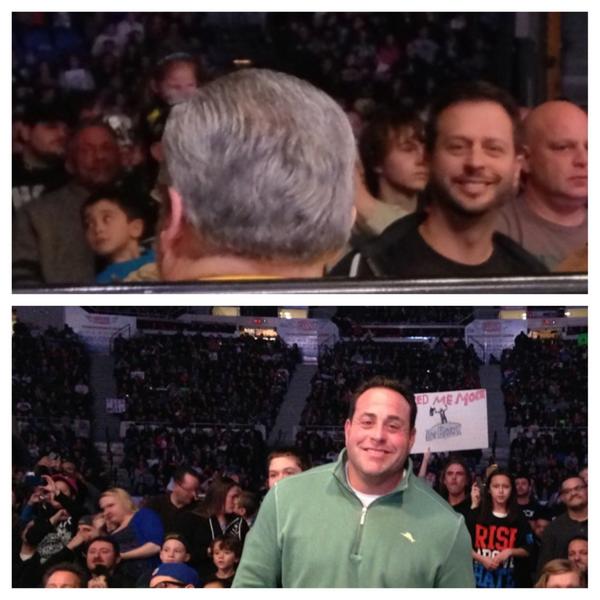 - Here is the latest episode of WWE's Backstage Fallout from last night's SmackDown:
Got a news tip or correction? Send it to us by clicking here.