Source: TMZ
As noted earlier, former WWE star Chris Masters saved his mother's life last night after one of her neighbor's barricaded himself in her home and set fire to the house.
TMZ picked up on the story, and reported that Masters went to his mother's home after his uncle called and told him that the neighbor had gone "crazy" and barricaded himself insider her house. When Masters arrived at the home, the neighbor was yelling from inside and threatening to burn the house down if anyone tried to break in. Masters then called the cops, and the neighbor set the fire when they arrived.
Masters proceeded to rip a tree out of the ground and chucked it through a window! Masters was able to remove his mom from the burning house, and police were able to get in and arrest the man, who is still in custody.
Masters posted the following photos from the incident and wrote on his Twitter, "Saved my moms life!Son ofab---h barricaded my mom in her apt & set the place on fire.I Broke my moms window with police help,&pulled herOut. Heres the aftermath.So thankful my moms alive!!!!!!!!!
"Thanks for all your thoughts and prayers.AHole got his from me!!!And is in jail as I type this.Moms resting comfortably with me at my place."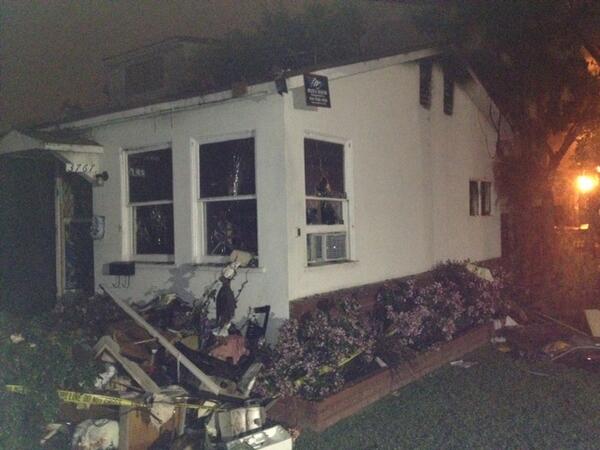 AMateToTalkTo, Chris Griffin and Doug Knapp contributed to this article. Follow Raj Giri on Twitter at @RajGiri_303. Got a news tip or correction? Send it to us by clicking here.