2K Sports sent us the following screenshots for the upcoming
WWE
2K14 game, which we posted on our Facebook page (
facebook.com/WrestlingINC
) and Twitter account (
@WrestlingInc
) last night. You can pre-order WWE 2K14 for PS3 and XBox
at WWEShop.com by clicking here
.
The Rock enters the ring:
Dolph Ziggler makes his entrance:
The Ultimate Warrior runs to the ring: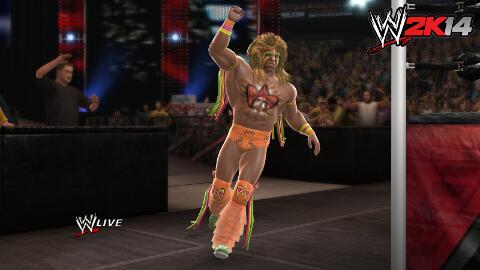 "Macho Man" Randy Savage poses in the ring: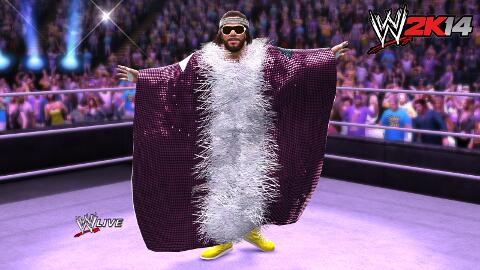 Randy Savage and Shawn Michaels battle outside of the ring: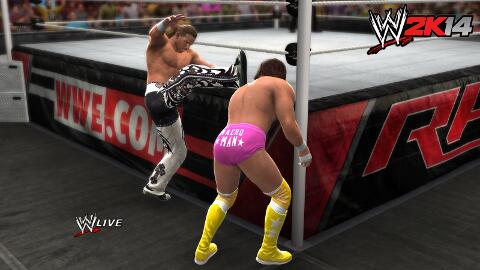 Savage drops the flying elbow onto HBK:
Follow Raj Giri on Twitter at @RajGiri_303. Got a news tip or correction? Send it to us by clicking here.
WrestlingInc.com is the largest independently owned wrestling website in the world (Source: Alexa). Become a fan on Facebook, follow us (@WrestlingInc) on Twitter: