- The Miz appeared on the "FOX Sports Team Report" podcast with FOX Sports fantasy editor, Ryan Fowler. On the podcast, Miz discussed his 2013 fantasy football draft strategy. You can listen to it above.
- Yahoo Sports! has an article about Reddit user Dolphins1925 correctly posting the results of WWE pay-per-view matches minutes before the shows went on the air. NESN also has a story about it at this link. Jay Leno also mentioned the story on The Tonight Show last week, joking that Dolphins1925 was NSA leaker Edward Snowden.
- Earlier today, Major League Baseball announced that they suspended Brewers slugger Ryan Braun for the rest of the season without pay for violating the Joint Drug Agreement. John Cena commented on MLB's ruling, writing on his Twitter:
"Also hats off to @MLB for putting their foot down against PEDs @SportsCenter @ESPN looks like more headlines on horizon. #playitclean
"Wow PEDs are quite the topic, lots of Qs 1 tweet will clear it up,yes #Iliftbro @MLB some action>none, I am LIFETIME drug free #playitclean
"Remember ladies and gents 'there is NO substitute for hard work!' It's a nice CLEAN snatch!!!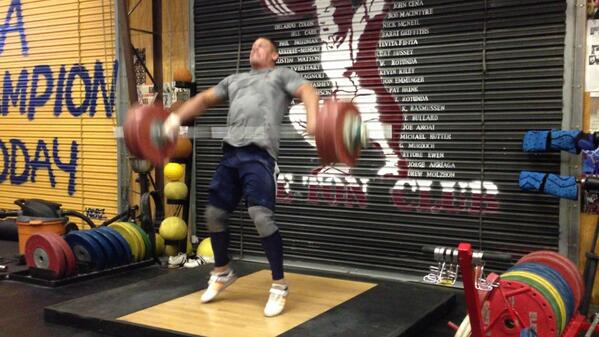 Spoons and Michael Ferro contributed to this article. Follow Raj Giri on Twitter at @RajGiri_303. Got a news tip or correction? Send it to us by clicking here.