- As noted yesterday, John Cena sent out a tweet stating, "Lots of rumors going around about yours truly, usual business. Here's the latest, headed to #hardnockssouth to train for #summerslam @WWE"
Cena may have been referring to this article that was posted yesterday on Standard Media, which stated that his wife was refusing to divorce him. The only problem is that the story is over a year old.
- Speaking of which, there were rumors earlier this year that Cena had a relationship with adult film star Kendra Lust while he was married, which Kendra denied. That didn't stop Kendra from making a parody adult film video with a Cena lookalike. The description of the video reads, "The trouble started when superstar pro wrestler Johnny's mistress Kendra Lust showed up at the gym looking to get some... That Milf just won't take no for an answer! With a [expletive] that smokin' hot, no wonder dude was willing to throw his whole marriage away just for a nice piece of a--."
You can check out a photo of Kendra below: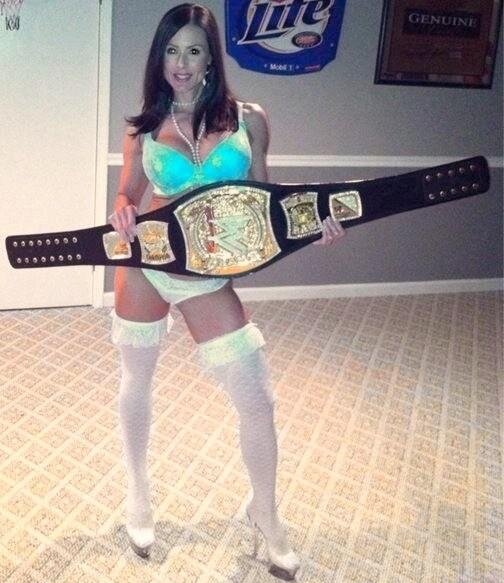 Dean A. contributed to this article. Follow Raj Giri on Twitter at @RajGiri_303. Got a news tip or correction? Send it to us by clicking here.