- Sam Roberts posted his latest SummerSlam week interview, this time with Paul Heyman. During the interview, which you can watch above, Heyman discussed Brock Lesnar, why he would make a great god and Anthony Weiner. He was also asked about his relationship with the McMahons.
"Much better now that I'm not on the creative team because we're not butting heads on anything anymore," Heyman replied. "I just don't thrive in a creative environment that is dominated by a monopolistic dictator whose entire life is surrounded by the fact that it's his universe and thou shalt worship him as thy god."
- Sin Cara's injury at last night's RAW was apparently not that serious. He already returned to action at tonight's SmackDown taping and defeated Damien Sandow in a dark match to open the show. He posted this photo before his return match on his Foursquare account: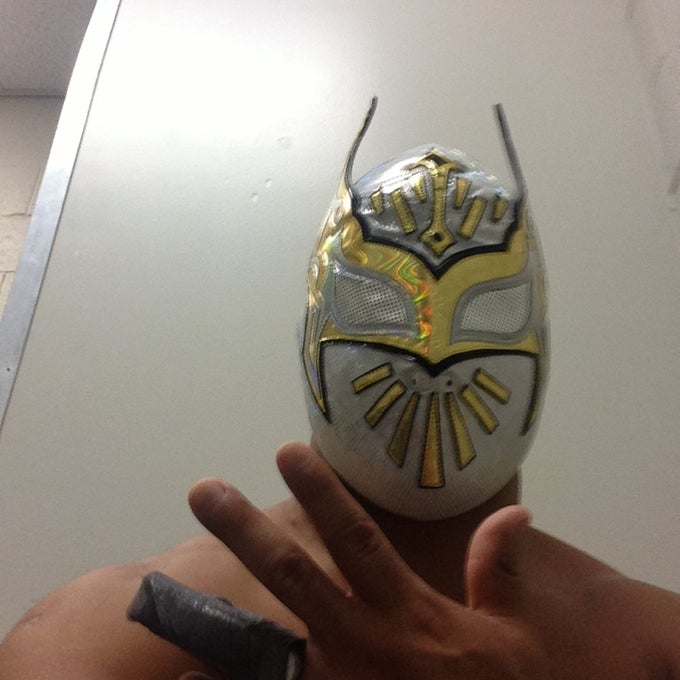 Follow Raj Giri on Twitter at @RajGiri_303. Got a news tip or correction? Send it to us by clicking here.