-
WWE
Divas
Natalya
and Alicia Fox will be appearing on behalf of the Army National Guard at the Jersey City Armory, located on 678 Montgomery Street in Jersey City, NJ this Saturday from 1pm - 3pm. The duo will be replacing
Mark Henry
, who was originally scheduled to appear before suffering an injury at a WWE live event last weekend.
- The Big Show will be appearing on behalf of the Army National Guard at the National Guard Booth on the Coney Island Boardwalk, located on 1310 Surf Avenue in Brooklyn, NY this Sunday from 11am - 1pm. You can get more information at facebook.com/nationalguardny.
- As noted earlier, NFL prospect Morkeith Brown turned down an invitation to go to training camp with the Tampa Bay Buccaneers to sign a developmental deal with WWE. The 6'5", 255 pound potential Superstar spoke to Philly.com about being offered a developmental deal by WWE.
"They flew me down for a workout in Tampa and said they were interested in signing a developmental deal," Brown said. "After the championship game with the Soul, I came back down to Orlando."
You can check out a photo of Brown below: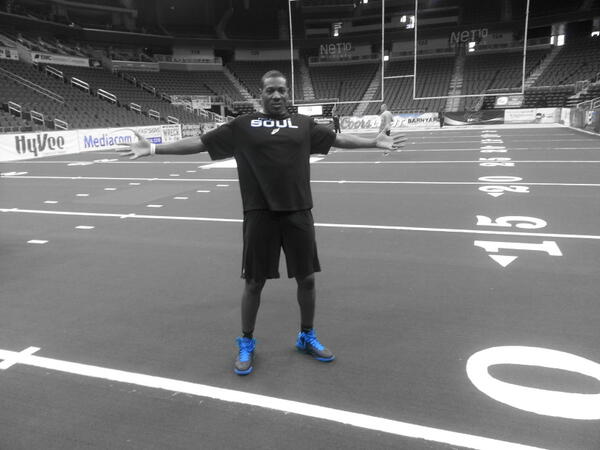 Follow Raj Giri on Twitter at @RajGiri_303. Got a news tip or correction? Send it to us by clicking here.
WrestlingInc.com is the largest independently owned wrestling website in the world (Source: Alexa). Become a fan on Facebook, follow us (@WrestlingInc) on Twitter: