- Tonight's
WWE
NXT
live event from Tampa, Florida will feature a big Lumberjill Match for the NXT Women's Title as Paige defends against Emma. We would appreciate a report for the show, so if you are attending it, please
send us a report by clicking here
.
Rosa Mendes
tweeted about the match this morning:
"Tonight I will be at the Tampa Arena supporting my dear friend and NXT Divas champion @RealPaigeWWE! I have your back Chica, not that your Going to need it!! Can't wait to raise your hand once again after your victory tonight. @EmmaWWE won't be dancing after tonight."
- Lilian Garcia noted on Twitter that she's spending the rest of the week in Nashville to write new songs with her new team of songwriters.
- Courtesy of WrestlingDVDNews.com, here's the cover for WWE's 2013 Night of Champions DVD and Blu-ray: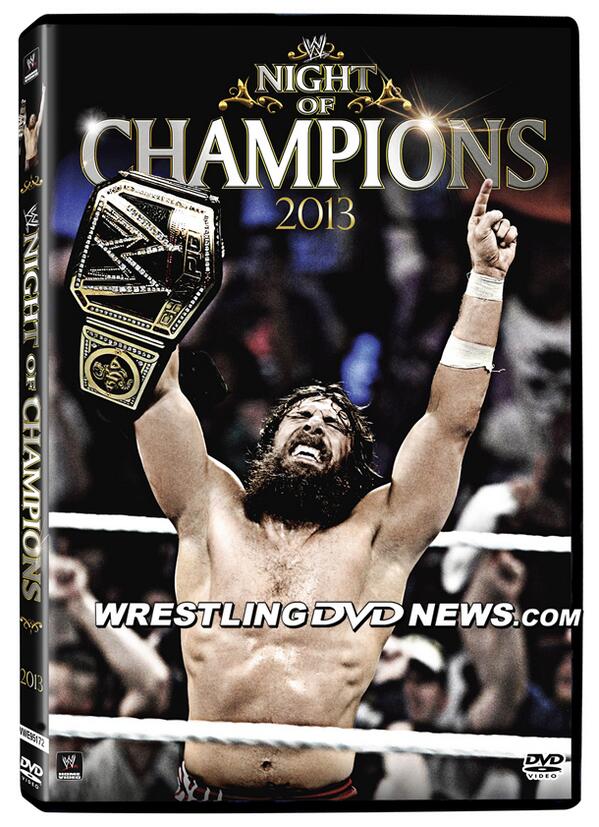 Rachel Miller contributed to this article. Got a news tip or correction? Send it to us by clicking here.
Short URL: http://winc.cc/AWTL6u
WrestlingInc.com is the largest independently owned wrestling website in the world (Source: Alexa). Follow us (@WrestlingInc) on Twitter, become a fan on Facebook: