- Davey Richards, who is still training in WWE NXT with Eddie Edwards, tweeted and announced that he won't be able to go to Japan this coming week for the NOAH promotion because of a neck injury.
- WWE Legend Jake "The Snake" Roberts recently cut off his trademark ponytail. He called it a fresh start and a rebirth. Here's a photo from Jake's Twitter: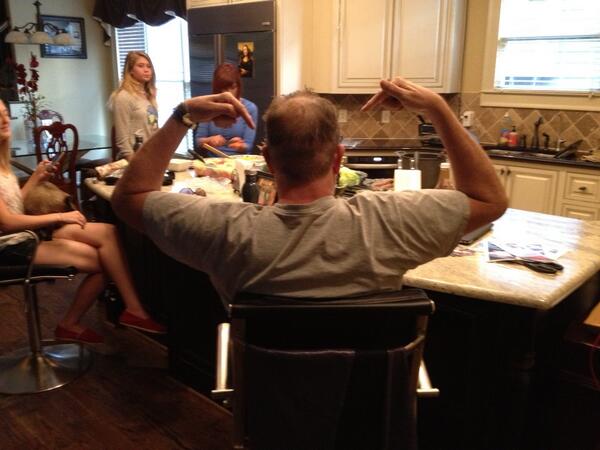 - WWE Diva Nikki Bella also got a new haircut today and tweeted to show off her slightly altered look:
Gave our girl Nikki, 1 half of our #BellaTwins @nicoleandbri a blowout! Cut & color by @VickieVNYC @VidovSalonNYC ???? pic.twitter.com/Vjhh3bXJZt

— Louie Lou (@lulu2038) November 25, 2013
Got a news tip or correction? Send it to us by clicking here.