As noted, Hulk Hogan and Jimmy Hart have both arrived to the arena for tonight's RAW in Green Bay. Hogan tweeted about being backstage:
"What a great energy at the building in Green Bay, I'm ready NOW!!! HH"
Here's a photo of them arriving: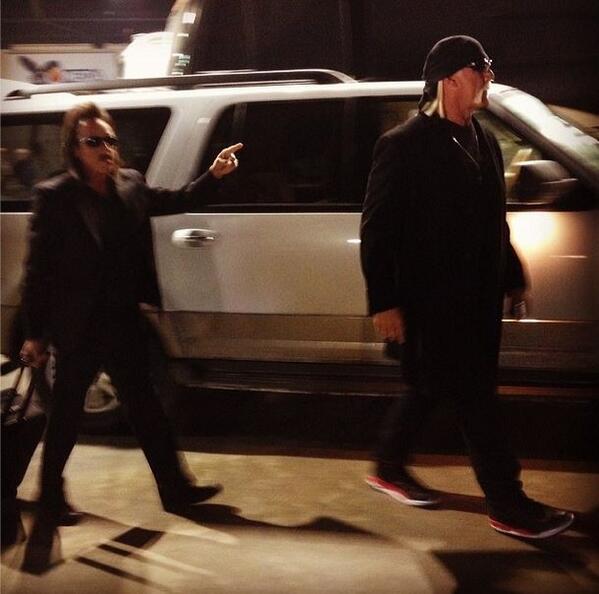 Got a news tip or correction? Send it to us by clicking here.