Thanks to WrestlingINC.com reader Syed Fawaz for sending in these photos from last Thursday's WWE live event in Riyadh, Saudi Arabia:
John Cena at Riyadh Airport: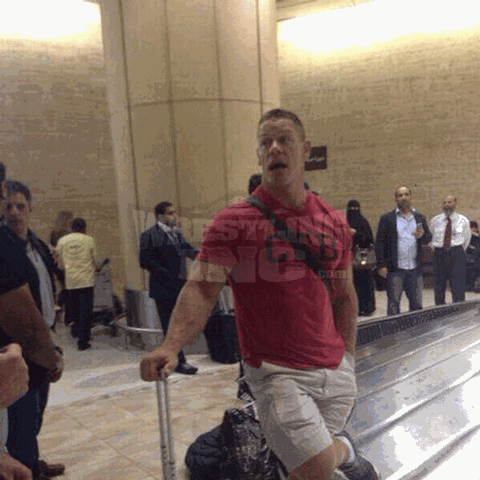 Entrance of the Green Halls stadium in Riyadh:
CM Punk shirts sold for 120 Riyals ($32 USD):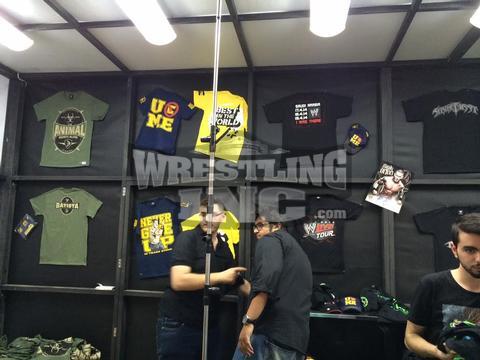 Crowd shot during the Dolph Ziggler - Curtis Axel match:
Sami Zayn vs. Damien Sandow: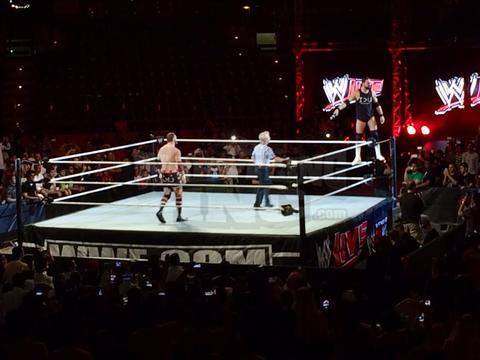 The Usos celebrate after their match with The Rhodes Brothers:
Cesaro awaits Mark Henry: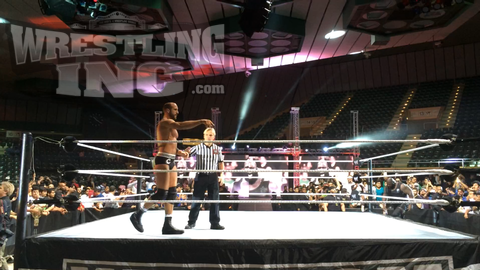 Mark Henry poses during his match with Cesaro:
The Wyatts vs. The Shield: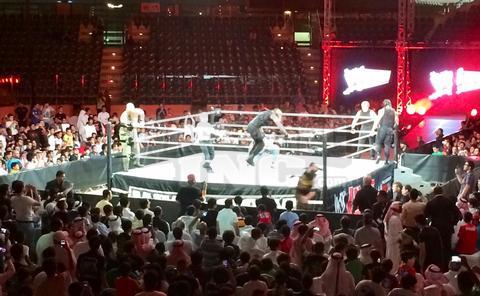 Randy Orton taunts fans during his match with John Cena:
Follow Raj Giri on Twitter at @RajGiri_303. Got a news tip or correction? Send it to us by clicking here.