Source: F4WOnline
- In response to a recent report that there are higher-ups in WWE that believe Daniel Bryan isn't really as over as his "yes!" chant and that there was a lot of concern over his future as a top star, it's said that everything is still planned for Bryan to be the #2 guy behind John Cena for the foreseeable future.
- CM Punk participated in a Tough Mudder race this past Saturday in Chicago. Below is a photo, thanks to Manny: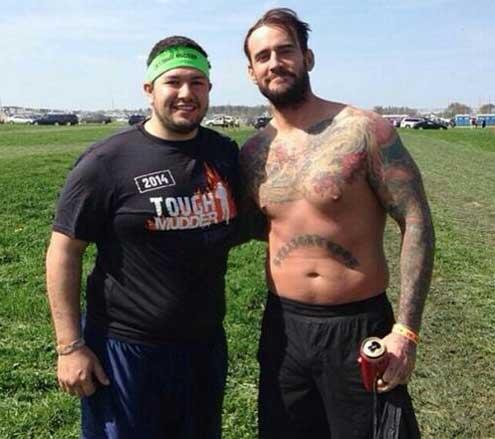 Got a news tip or correction? Send it to us by clicking here.