- Daniel Bryan recently told Steve Austin on Austin's podcast that he was a little starstruck when he met former UFC lightweight champion Benson Henderson, who headlines Saturday's UFC Fight Night card on FS1. Henderson appeared on The Great MMA Debate podcast this week and noted that while he's not a big pro wrestling fan, he's a fan of Bryan.
"He busted his butt, too," Henderson said, via FOX Sports. "I value hard work above anything else, and for him to get where he's at, of course he's a hard worker, but he busted his butt."
Henderson also talked about meeting Bryan.
"He was completely low key, down to earth, didn't say much, and then I got introduced to him and he told me who he was, and I was like, 'Oh yeah, I remember you,'" Henderson said. "But he was just a normal-sized dude. I expected him to be a WWE guy, like all big and stuff, but he was awesome. He's a cool dude."
Make sure to check the site tomorrow night for full results for tomorrow's UFC Fight Night after the show is over.
- As noted before, Brock Lesnar is selling his home in Independence, Minnesota for $799,000. Realty Today has a story here about the house being on sale.
- Santino Marella's Battle Arts Academy MMA / pro wrestling school in Mississauga, Ontario will host Battle Arts: Genesis on June 14th at the Don Kolov Arena inside the Battle Arts Academy. Doors open at 5pm, bell time is 6pm. All fights at the event can only be won via TKO or submission. All participants have been trained in pro wrestling, as well as at least one other form of combat sport (kickboxing, boxing, jiu jitsu, judo, grappling, mma, etc). The show features students of the Battle Arts Academy, trained by Japanese star Yuki Ishikawa and Santino. The show also features Battle Arts sponsored pro athletes George Terzis and Hornet, who have years experience in pro wrestling and grappling. You can get more details by clicking here, and you can check out a poster for the show below: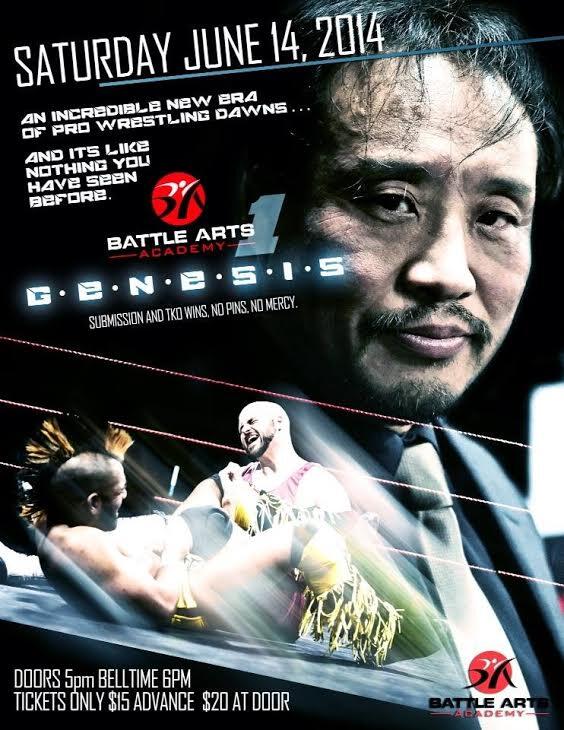 Follow Raj Giri on Twitter at @RajGiri_303. Got a news tip or correction? Send it to us by clicking here.