- Semi-retired veteran wrestler Len Denton is releasing an autobiography in August, Grappler: Memoirs of a Masked Madman. It will be available through GrapplerBook.com.
While wrestling in the Pacific Northwest, Denton's gimmick was a loaded boot, and later a loaded mask, which he had started wearing after losing a hair match and being forced to shave his head. This also became part of his character, as he continued to wear the mask even though it was obvious that his hair had grown back. He also had a brief national run in World Championship Wrestling in 1998 due to the company ballooning its roster for the addition of WCW Thunder on TBS. Of note, he was squashed by an undefeated Goldberg on a live episode of WCW Monday Nitro in approximately one minute.
- Lilian Garcia and her band The Fuse performed in Las Vegas, Nevada at Sunset Station Casino on Saturday night - the band's final performance at the venue for the time being. Click here to view photos from her performance.
- Saturday night at Madison Square Garden, Ric Flair inadvertently bloodied Bray Wyatt when he tossed punches, which apparently stemmed from a ring the WWE Hall of Famer was wearing on his finger. Wyatt suffered a black eye from the blows, as you can see in this photo of the WWE Superstar with a fan.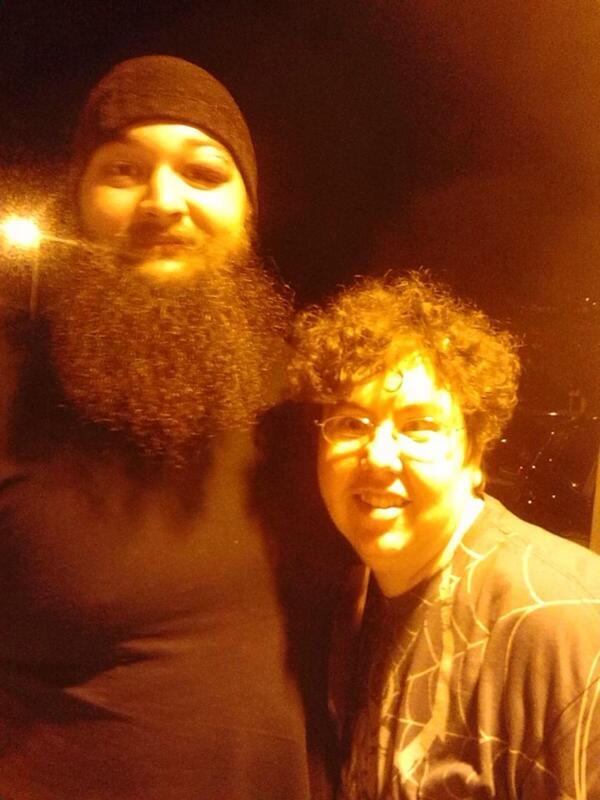 Got a news tip or correction? Send it to us by clicking here.