- Saturday night at Madison Square Garden, Ric Flair inadvertently bloodied Bray Wyatt when he tossed punches, which apparently stemmed from a ring the WWE Hall of Famer was wearing on his finger. Promoting Sunday's WWE Battleground event at the Tampa Bay Times Forum in Tampa, Florida during an in-studio interview with CBS Tampa Bay on Friday, Wyatt offered his thoughts on getting a black eye from "The Nature Boy."
"I look at it as an honor. Madison Square Garden. Ric Flair. John Cena. At the end of a long, long, long war, a little [bruise] is not so bad," Wyatt said. "I'm used to having stitches and things all over my body, so I didn't even know I was bleeding. I thought I was blind!"
Elsewhere in the interview, Wyatt "tells his story" and weighs in on his match against Chris Jericho at Battleground. The audio interview is available here.
- Dwayne "The Rock" Johnson was not the only wrestler to walk the red carpet at the 2014 ESPYS at Nokia Theatre L.A. Live in Los Angeles, California on Wednesday as Buff Bagwell did as well. The former WCW star could be seen on camera during the red carpet portion of the broadcast donning his trademark top hat and sunglasses. Below is a photo of Bagwell at the event.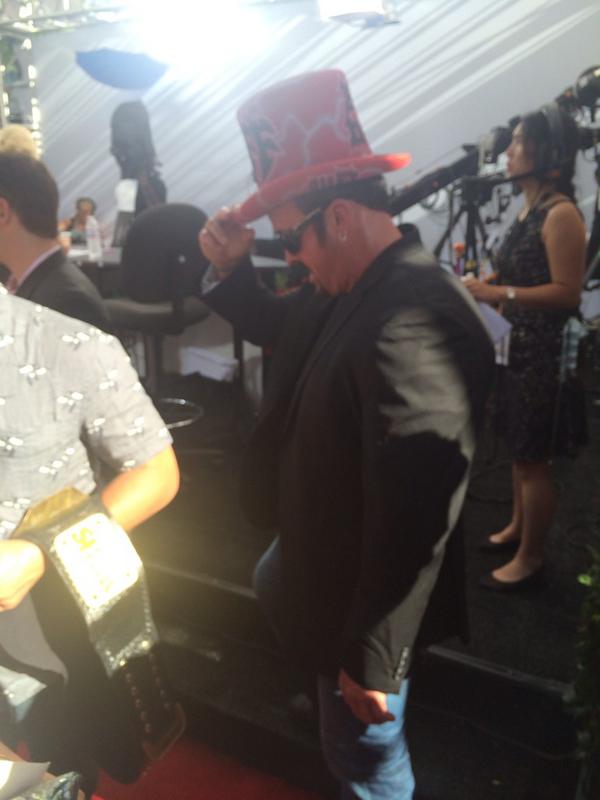 Got a news tip or correction? Send it to us by clicking here.