- WWE posted the promo above from Cesaro, who was promoting tonight's Fatal Four Way match on SmackDown against Sheamus, Apollo Crews and Alberto Del Rio. The winner of the match will receive a shot at Rusev's U.S. Championship later in the evening.
"Tonight I'm hosting an uppercut party on my way to become the United States Champion,"
Cesaro
said.
Full WWE SmackDown results for tonight are here.
- As noted, because of Roman Reigns' WWE suspension, he will not be appearing on television before facing WWE Champion Dean Ambrose and Seth Rollins in a triple threat match at WWE Battleground on Sunday, July 24th. His actual in-ring return will take place the night before, at the WWE live event at the Wildwoods Convention Center in Wildwood, NJ on Saturday, July 23rd.
- WWEShop.com has new Cruiserweight Classic gear, as seen below. You can purchase it at WWEShop.com and take $5 off orders of $30+ by clicking here and using code WWEWINC5 at checkout.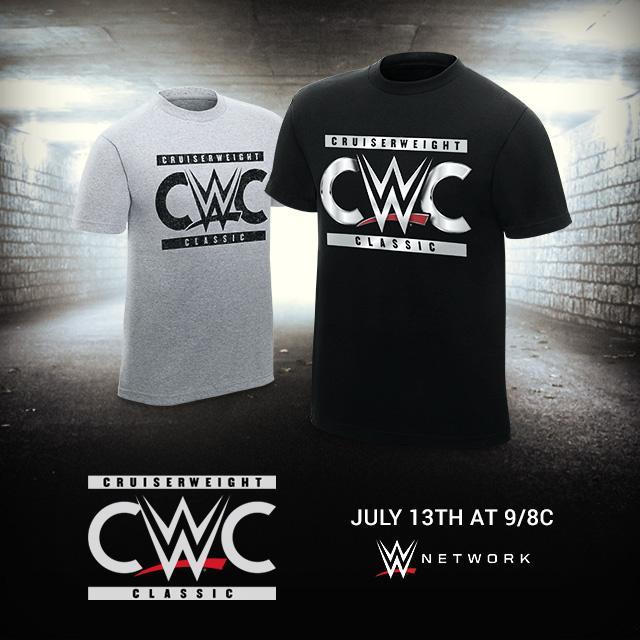 Follow Raj Giri on Twitter at @RajGiri_303. Got a news tip or correction? Send it to us by clicking here.