- WWE 2K17's "Goldberg Pack" is now available to fans everywhere as downloadable content. The WWE 2K17 "Goldberg Pack" offers content previously available to those who pre-ordered WWE 2K17 or purchased the WWE 2K17 Digital Deluxe Edition, including:
* Two playable Bill
Goldberg
characters (WCW and WWE);
* Playable WCW Monday Nitro and Halloween Havoc arenas;
* Availability on all platforms for $4.99.
You can check out a trailer for the pack in the video above.
- WWE will return to the Garrett Coliseum in Montgomery, Alabama for a RAW live event on Saturday, January 7. Tickets are on sale at Ticketmaster.com
- The nWo Wolfpac Sting Mattel WWE Ringside Collectibles Exclusive Figure is in stock now and available for immediate shipping here. Sting has a brand new head sculpt with black and red face paint and wears famous red and black 'scorpion' gear with molded pads in the front. The nWo red symbol is in the front and he's wearing red, strapped boots. Scorpions are fully designed on the sides. Sting also has a removable nWo Wolfpac shirt with a red and black wolf in the front. Included as an accessory is Sting's baseball batas well as collectible, custom nWo red and black Wolfpac packaging. You can check out a photo of the figure below: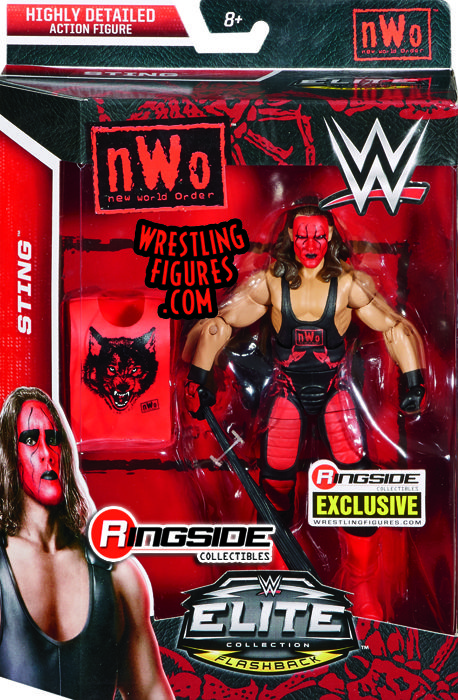 Follow Raj Giri on Twitter at @RajGiri_303. Got a news tip or correction? Send it to us by clicking here.