- WWE uploaded the ending of a Vince McMahon vs. Shane McMahon match from the May 3rd, 1999 episode of RAW, which you can watch in the video above. Vince hit Shane with a Stone Cold Stunner to win the match.
- Through tonight at 11:59 PT, WWEShop.com has a sale on commemorative title belts, championship belt buckles, memorabilia, collectibles and more. There is no code necessary, just use this link.
- The SmackDown crew is headed overseas now for the WWE tour of Europe, which runs through the middle of the month. The RAW crew arrived yesterday in Italy for a live event in Rome tonight. Below is a photo of Roman Reigns, Braun Strowman, Matt Hardy, Titus O'Neil, Heath Slater and Curtis Axel at the legendary Roman Colosseum.
We would appreciate a report for any of the shows on the tour, so if you are attending one, please send us a report by clicking here.
Today has been pretty cool In Rome??tonight we work... @WWE LIVE #WWERome pic.twitter.com/Oe6Cy1KTpV

— Titus O'Neil (@TitusONeilWWE) May 3, 2017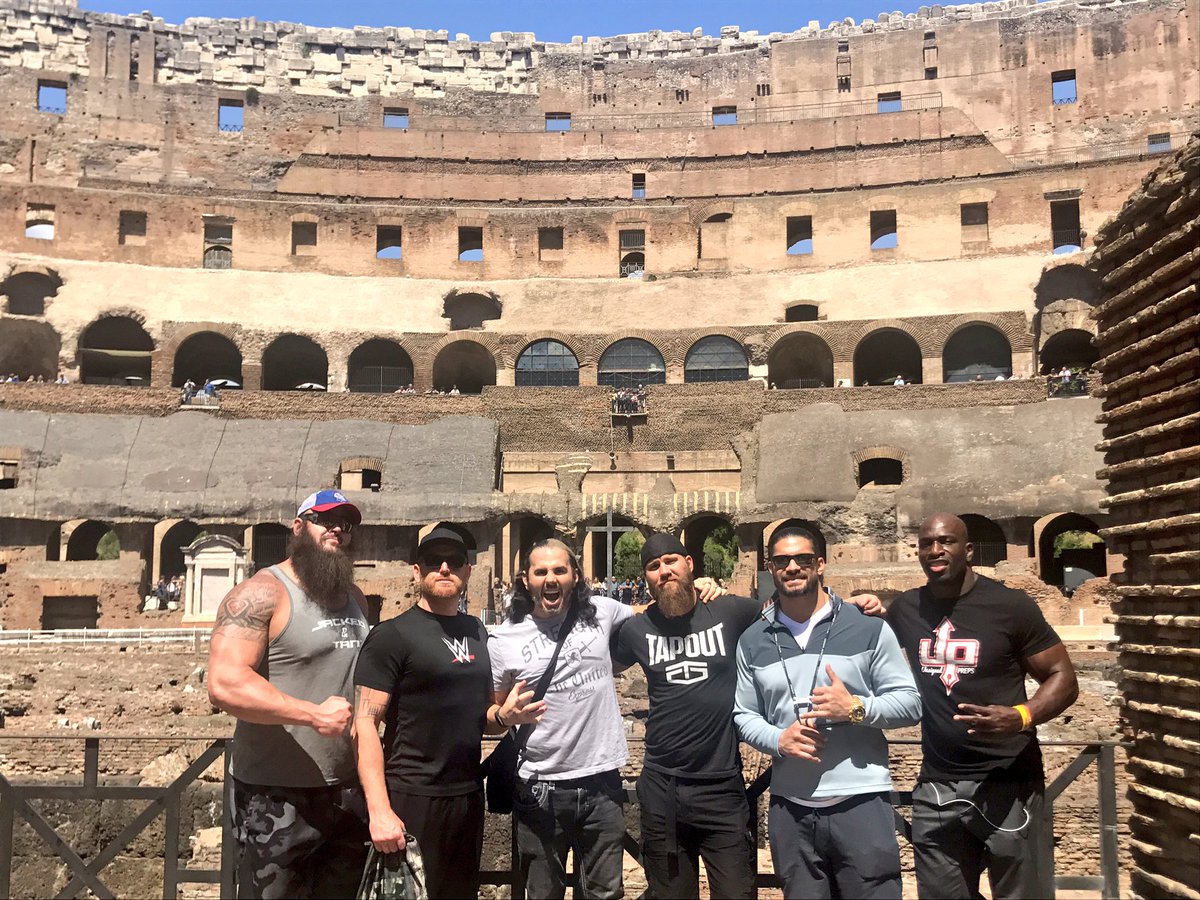 Follow Raj Giri on Twitter at @RajGiri_303. Got a news tip or correction? Send it to us by clicking here.