AEW's Anna Jay's Nickname Was Inspired By An NHL Legend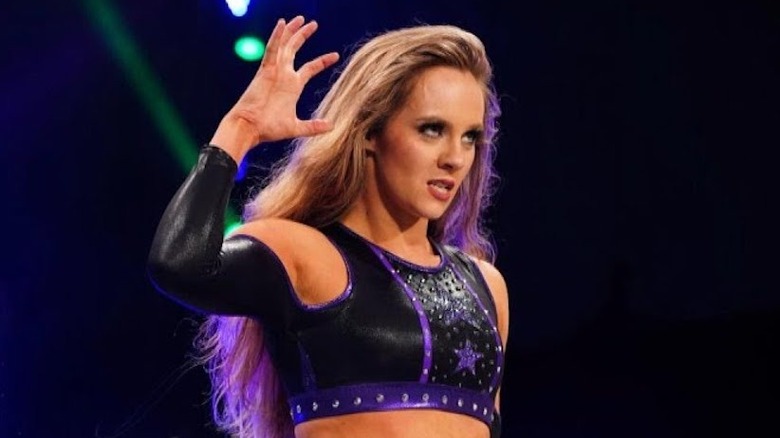 AEW
Since her arrival in All Elite Wrestling, Anna Jay has had a number of monikers. Originally, she was known as "The Star of the Show" when she debuted in 2020. After she choked out Brandi Rhodes, she was dubbed "The Queen Slayer," which would live on as the name of her finisher. She's also one half of the tag team TayJay alongside Tay Melo. And now, after she chose to stand beside her bestie instead of the Dark Order, she's known as "Anna Jay A.S." as a part of the Jericho Appreciation Society. 
However, the most meaningful nickname that Jay has collected during her time in AEW so far is 99. This is the number that was given to her by Mr. Brodie Lee after she joined the spooky stable. Not only is it significant to her since the late, great Exalted One came up with it, but he was particularly proud of it as it was the only Dark Order number that he got to assign. 
The Great One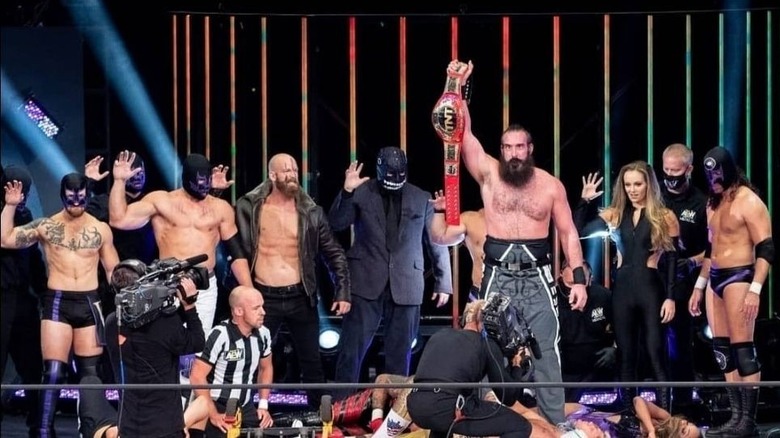 AEW
During a 2020 appearance on the "AEW Unrestricted" podcast, the late Dark Order leader told Tony Schiavone and Aubrey Edwards the story behind Jay's number. As it turns out, the name was inspired by another one of his passions: Hockey.
"They are 100% assigned," Brodie Lee said. "Anna Jay was the only one that I had a hand in. She's 99 because Wayne Gretzky wore 99. He was 'The Great One', so that was my nod to hockey. I was very proud of that. Nobody gets it; nobody cares, except me. Tony [Khan], as you may know, is a bit of a numbers guy. He has a hand in naming some of the others. No one gets to choose, not in my group, and also, a few of them had numbers before I got there, so I had no say."
Before Lee publicly told that story on the podcast, Jay had no idea about the meaning or the inspiration behind her number. She shared on an episode of "Talk Is Jericho" that "it's crazy and it's cool and I will keep that forever." Despite having no connection or knowledge of hockey and no longer identifying as that name on AEW television anymore, she still cherishes the nickname, as it came from her beloved mentor.