Cody Rhodes Considers What 'Finish The Story' Actually Means Ahead Of WWE WrestleMania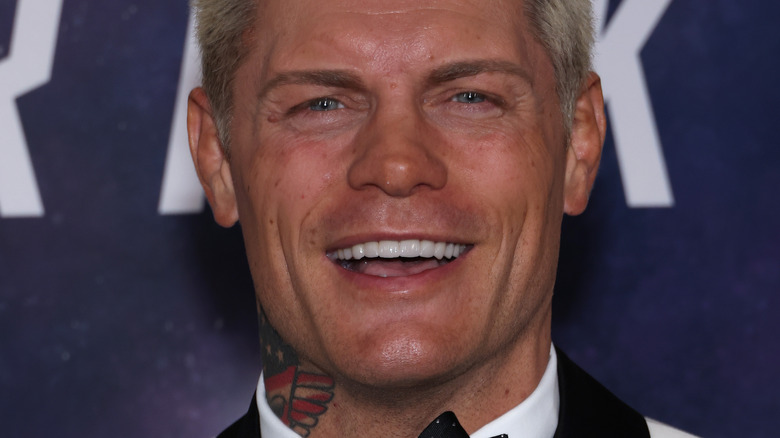 David Livingston/Getty Images
Since the Royal Rumble, Cody Rhodes "finishing the story" has remained a dominant theme of his challenge against Undisputed WWE Universal Champion Roman Reigns at WrestleMania. The phrase first popped up for Rhodes in a tweet he made in the middle of January, and exploded in popularity after Michael Cole's exclamation of the phrase after Rhodes won the Rumble. In an interview with WrestleJoy, Rhodes got the opportunity to muse on what the phrase "finish the story" really means for him.
"Does it mean winning the title? Does it mean what happens potentially if I do win the title? Does it mean not winning?" he said, "I know how many years are on my contract, and I know how many years I want to do this. That's why I wanted to pass it to Sami [Zayn] in Barclays [Center]. I am so glad that 'finish the story' exists, because it's not just descriptive of me."
With the allusion to Zayn, Rhodes is referring to the verbal exchange between the two on the February 13 "Raw." The promo featured Rhodes telling Zayn to "finish his story" heading into his match against Reigns at the Elimination Chamber premium live event. Although Zayn did lose, he is still finishing his story with Kevin Owens and The Bloodline at WrestleMania. "Finishing the story" can also be representative of how far Rhodes has come as a wrestler. From his first stint in WWE to his role in founding AEW, Rhodes has had an impressive career turnaround.
"The biggest event is being headlined by a guy who used to wear a bodysuit and paint his face," he said, "You won't see that guy out there, but that's who it is, and anyone can do it if they do the work."