Tony Schiavone Talks Not Laughing During Matches, Getting Curses Approved At AEW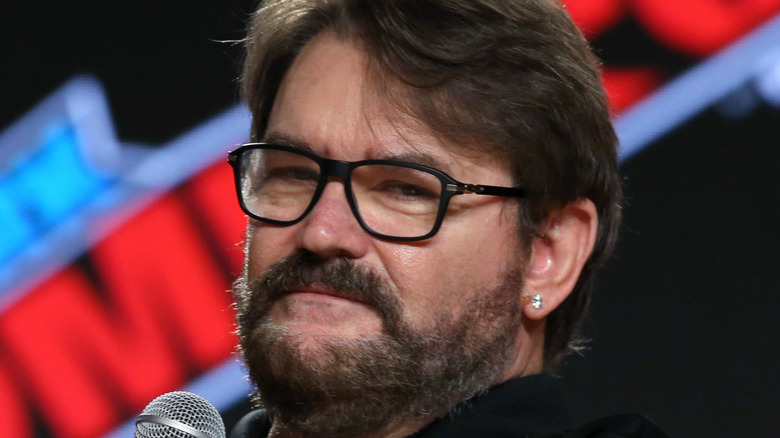 Bennett Raglin/Getty Images
Tony Schiavone has been a warm and familiar voice to wrestling fans across the world on and off for the past four decades. During a recent episode of his podcast "What Happened When," he reflected on his attitude in the early days of his commentary career.
"I didn't laugh back then because I really took my job seriously," Schiavone told co-host Conrad Thompson. "I was so excited that I was doing it that I didn't want to lose my job. I was really into what I was doing so I didn't laugh."
Schiavone began doing commentary work in 1983 and has been heard in promotions such as WCW, WWE, MLW, TNA, and Jim Crockett Promotions. He signed with All Elite Wrestling in 2019, and apart from his role as a commentator, he also serves as Senior Producer of Live Events.
The veteran commentator has made his disapproval of reigning AEW World Champion MJF well-known on-screen, even going as far as calling him a "p***k" on a few occasions. He uttered the word on last Wednesday's edition of "AEW Dynamite" after he announced the high stakes Four Pillars Tag Team Match for the May 3 episode of "Dynamite".
"The first time I said p***k, I made sure I got it approved by the Warner Bros. people who were there," revealed the AEW commentator. "It was for a show in Washington."
If you use any quotes from this article please credit "What Happened When" with an h/t to Wrestling Inc. for the transcription.