Angle Speaks Out On His First Shoot Fight, Russo, & More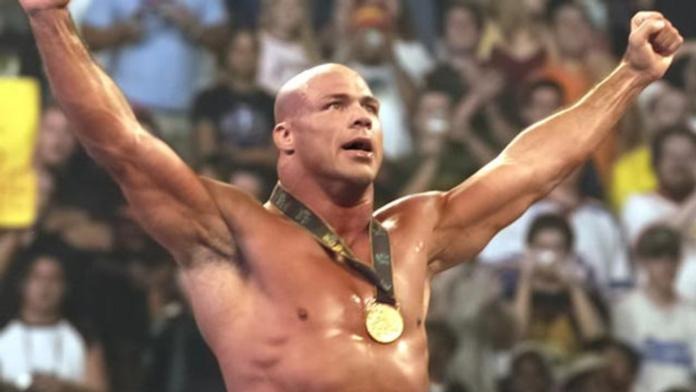 WWE
source: PWInsider
Kurt Angle appeared on Bubba the Love Sponge's satellite radio show, here are the highlights of what he had to say.
Angle stated his first "shoot" fight would take place in May or June on a "TNA broadcast." Angle commented that the fight wouldn't be in association with PRIDE or UFC, then dropped Tito Ortiz, Chuck Liddell, Randy Couture (all of whom are associated with UFC) and Daniel Puder as his potential opponents before saying that he couldn't confirm who it would be. Angle spent a lot of time running down Puder.
Angle commented he has 3 or 4 fights in him and that he was making the rules for his fight, which would see headbutts legal. He stated the "shoot fight" (his terminology) would ignite a new "wrestling war" and commented that if he lost, it would "kill his career". He said that the chances were worth taking the fight because it would do "a million PPV buys."
He praised Vince Russo as a writer, noting they get along great. Angle ignored shots Bubba took at Russo, at times talking over Bubba. Bubba began pointing out things Russo "did wrong" point by point, to which Angle commented that he had never heard of the instances before....Angle claimed he and Rob Van Dam nearly had a legitimate fight backstage after RVD messed up a spot in the ring once. He said RVD got right back in his face and didn't back down from Angle, so Angle respects him. Angle claimed Van Dam once slapped Tazz and Tazz backed down.