Major Concern Over Marty 'Boogeyman' Wright - Details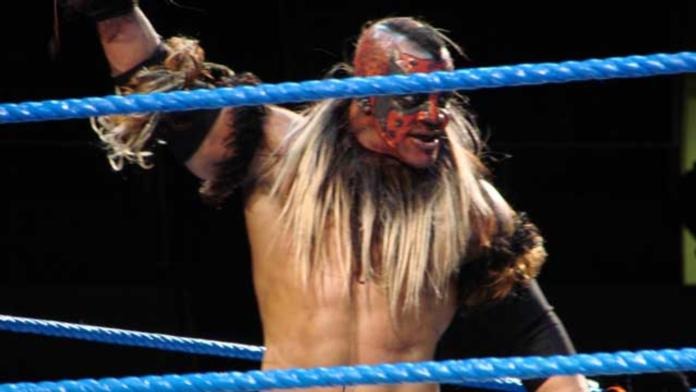 Former WWE wrestler Marty "The Boogeyman" Wright has apparently gone AWOL. His booking agent, Scott O. Epstein, has been unable to reach him in recent weeks and is at a loss to understand where he is. He coordinated for him to appear at a number of independent venues during the weeks and months ahead which have already been paid for (in part).
Epstein issued the following letter regarding his troubling situation with Wright:
TO: All Media, fans, talent bookers, promoters, and web site administrators
FROM: Scott O. Epstein,Talent agent/publicist, Publicity Management Services "Booker of Champions since 1974)
RE: Scheduled appearances with Marty Wright, pka "The Boogie Man"
Several weeks ago Marty Wright asked me to be his exclusive booking agent. As such, and in good faith, I arranged for him to be at many independent venues during the weeks and months ahead. Promoters have sent deposits for his appearances. These have been placed in an escrow account by me. In addition I am aware that some promoters have already purchased non-refundable and non-transferable plane tickets for him.
Unfortunately, I can no longer contact Mr. Wright. My phone calls, text messages and attempts to contact him through intermediaries have all failed to garner a response. I am at a loss to understand where Marty is.
It is beyond unfortunate that I have been unable to contact Marty at this stage of the game. I can't help but be concerned about his well being since I can't imagine anyone simply disappearing without regard to their business obligations. Although the better part of my nature is hanging on to the hope that Marty will re-appear to honor the commitments he had me make on his behalf, I must also face the possibility that he may disappoint his fans, and cost promoters money they can't recoup. These lost funds would include travel plans, advertising and etc. Of course the deposits held in escrow can be returned upon request at any time. My word is my bond and I enjoy an untarnished reputation. It hurts me to know I'm now in the middle of what could end up being a pretty crappy situation.
I must make those who have hired Marty, as well as the fans that want to see him know that the possibility exists that Marty may be a "no-show". I still have faith that he is OK and that he will surface, on time, ready to work and please his fans by his first engagement on September 25th. To those who have hired him I want to suggest that you hang in there a couple more days to see if he contacts me or gets word to me.
If I could talk to Marty right this minute I'd say "I'm praying for you, brother. I pray that you're OK. I also pray that you know the hardest thing to re-capture once it is lost is 'trust'. In this business if you aren't trusted, you will not get the work you need nor will you maintain the celebrity status you've earned.
Scott Epstein scott@publicityman.com