Mr. Kennedy Injured On RAW Last Night, RAW Attendance?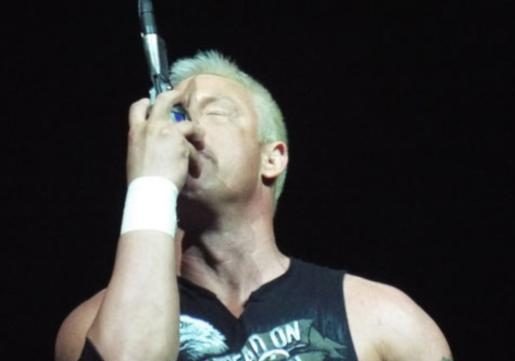 Photo credit: WWE
Partial Source: PWInsider.com
Ken Kennedy, who had been out of action for several months with a shoulder injury, made his in-ring return last night on Raw in the "Lakers vs. Nuggets" 10-man tag match. Kennedy injured his wrist during the match while taking an RKO from Randy Orton. There's no word yet on whether he'll miss any time, but this is another tough break for the fragile superstar.
Although the Los Angeles times reports that almost 9,000 fans attended Raw, several fans have emailed in saying WWE gave away a ton of tickets to the show around town.
Bob Sapp, the MMA fighter who will compete against former WWE Superstar Bobby Lashley on June 27th, fought at the Yokohama Arena in Japan over the weekend at the DREAM 9 event. Sapp lost his fight after Japanese fan favorite Ikuhisa Minowa made him tap out with an Achilles lock. Also on the card, former MLB slugger Jose Conseco made his MMA debut against 7'2" Korean giant Hong Man Choi. Conseco lasted only 76 seconds before Choi got him on the ground and smothered him with punches, causing the referee to stop the fight.