WWE NOC: The Miz Vs. Daniel Bryan (US Title)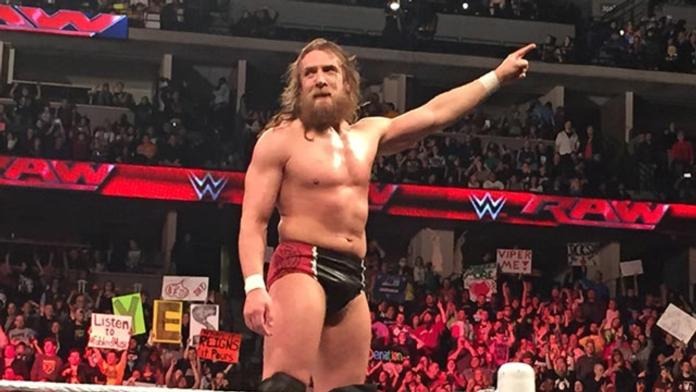 The following is from our live coverage of WWE Night Of Champions. To access our full coverage, click here. For quick notes during each match, follow us on Twitter by clicking here.
WWE United States Championship
The Miz (c) vs. Daniel Bryan
The Miz came to the ring first, accompanied by Alex Riley. Bryan was in next.
Bryan attempted to lock in the LeBell lock a couple of times early on, but Miz was able to scramble away. Miz was finally able to gain the advantage and worked over Bryan's left arm.
Miz stayed aggressive on Bryan's arms and shoulders, working them over the armlocks and a crossbow. Riley managed to get in some shots on Bryan's arms on the ropes when the referee wasn't looking. Bryan was finally able to turn the tide and managed to throw Miz outside of the ring and then nailed Miz with a suicide plancha outside the ring.
Bryan threw Miz back in the ring and nailed Miz with a dropkick from the top rope and got a two count. Bryan stayed off offense and managed to get a couple of two counts. Bryan nailed Miz with a dropkick in the corner and kicked Miz in the head for yet another two count. Bryan got Miz on the ropes, but Miz pushed Bryan off and he landed crotch first on the top rope. Miz followed up with a massive clothesline from the top rope but was only able to get a two count.
Miz went back to working on Bryan's arm. Miz went for the skull crushing finale but Bryan rolled him up for a two count. Bryan then went for a submission but Riley jumped on the apron. Miz charged at Bryan but nailed Riley and Bryan rolled him up for a two count.
Shortly after Miz snapped and just started punching away at Bryan. The referee warned Miz and Bryan locked in the LeBell lock. Bryan held it in for several moments before Miz was forced to tap. Good match that really picked up at the end.
Daniel Bryan defeated The Miz to become the NEW WWE United States Champion.