Details On Why Eve Torres Was At WWE NXT, Photo Of WWE's New Diva Prospects, More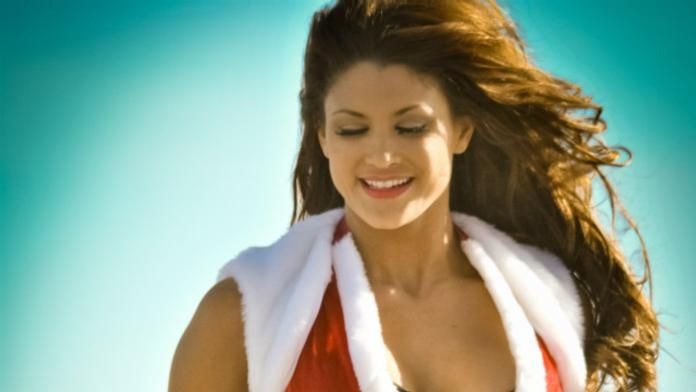 - We noted before that former WWE Diva Eve Torres was at NXT earlier this week meeting with some of the developmental talents. Eve commented via Twitter:
"Had a chance to meet some new WWE Diva "prospects" yesterday. Great group of beautiful, athletic, talented women. Future's looking bright!"
It turns out Eve was there to meet with 10 Diva prospects who were wrapping up a month long training program. These are the women WWE found through the reported "Diva search" in Los Angeles and other major cities last month. It appears most of them were recruited through modeling agencies. Besides meeting with Eve Torres, we know the prospects worked with NXT trainers Sara Del Rey, Bill DeMott and either Ricky Steamboat or Dusty Rhodes.
One model, Olivia Karpinski, interacted with Eve on Twitter and told a fan that she was cut but that 5 other women made it through the camp.
We know few details about some of the prospects:
* Olivia Karpinski – print & commercial model, fitness coach, did not make it through the camp
* Natalie Eva Marie – actress, model, 2012 Powertec Fashion Model winner
* Aimee Fogelman – model
* Joseann Offerman – singer & model
* Maysa Quy – IFBB Pro Bombshell Athlete
* Jenn Sterger – model, actress, TV host
* CJ Perry – Red Bull spokesmodel
* Courtney Camero – "Jaguar" from VH1?s For the Love of Ray-J 2
Here is a photo of the prospects with Eve and Del Rey:
You know what makes a picture of beautiful women even better? A special appearance by @evemarietorres. #wwe twitter.com/jennifersterge?

? Jenn Sterger (@jennifersterger) March 14, 2013