- As noted, WWE Games revealed 2K14 profiles for Chris Jericho and Retro John Cena yesterday. Retro Cena's game rating is 93 while Jericho's is 90.
- Brie Bella says she's not giving up on the Divas Title after losing at Battleground. She tweeted:
"I'm sad I lost tonight but I didn't loose my confidence. I won't give up. I'll keep tryin until that Championship is mine! #WWEBattleground"
- WWE Hall of Famer Bob Backlund was taking photos with fans for $30 in the lobby before last night's Battleground pay-per-view. You can check out a photo below, courtesy of WrestlingINC.com reader Brian: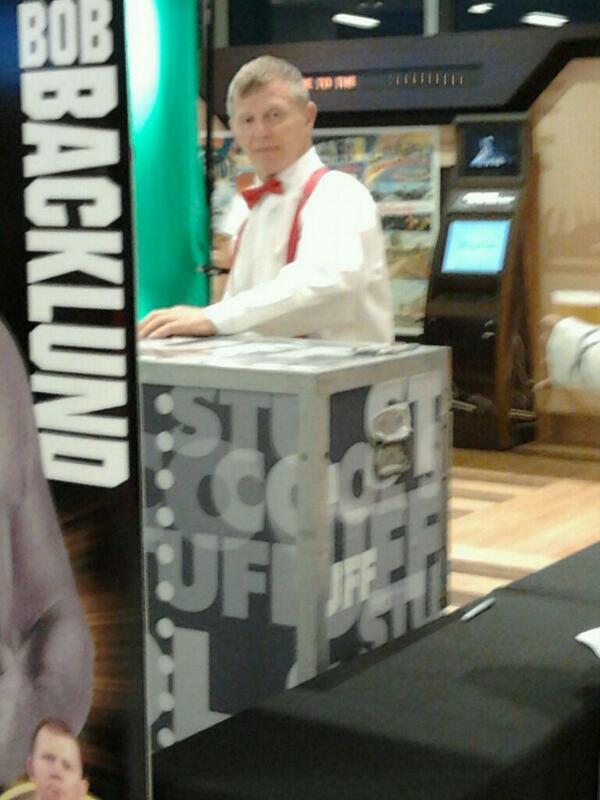 Got a news tip or correction? Send it to us by clicking here.