Another Set Of Results From Last Night's WWE Live Event In Greensboro: Kane Interrupts, Cena, Rusev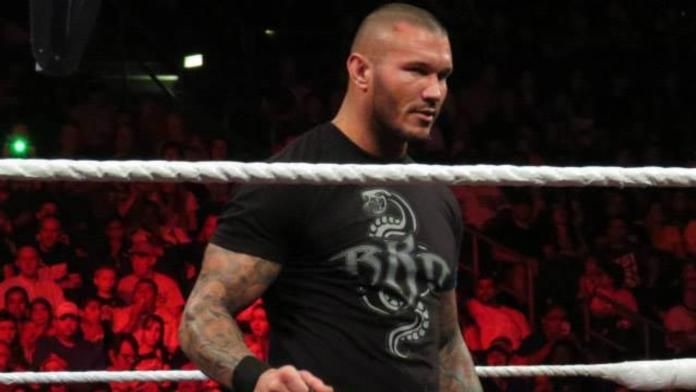 Thanks to WrestlingINC.com readers Mandy and TrueAnalyst for sending in these results from last night's WWE live event in Greensboro, NC. Thanks to Curt Madden ( @Maddeninsane86 ) for sending us the photo above from the event:
Good crowd in Greensboro, NC tonight.  Probably around 7,500 in attendance.
- Sin Cara defeated Ryback in a decent opener after countering Shellshocked with a sunset flip.  After the match, Ryback picked up the mic and said, "Ryback STILL rules!"
- Alexander Rusev defeated Zack Ryder with the accolade (camel clutch variation). Rusev dominated most of the match and is pretty athletic for a bigger guy. Impressive showing for Rusev.
- After a fan vote to decide between a dance off and a tag team match, Alicia Fox and Aksana took on The Bella Twins.  The Bellas won after Brie Bella hit the Bella Buster on Alicia Fox. The Bellas are much improved in the ring.
- The Great Khali defeated Curtis Axel with a chop in what was mostly a comedy crowd interaction match. Tons of heat for Axel.
- Dolph Ziggler defeated Alberto Del Rio in a solid singles match with the Zig Zag after Del Rio missed a side kick to Ziggler's head. Good bit of playing to the crowd with some nice spots. Ziggler got a great reaction from the crowd.
- The Rhodes Brothers defeated The Real Americans in a great tag match for the championships. Lots of back and forth action and false finishes. Goldust kept Antonio Cesaro from interfering on the outside while Cody hit Swagger with Cross Rhodes for the win.
- After an intermission, Brodus Clay, sporting new entrance music and ring attire took on Tensai, who was using the Funkasaurus entrance theme.  Mid-match, Kane interrupted the proceedings and took out Tensai, who went to the back along with Clay.  After that, Kane called out Big Show. He and Big Show fought a pretty long match that ended with Big Show beating Kane with the KO punch after Kane tried to use a chair and backfired.
- The main event and best match of the night occurred when Randy Orton fought John Cena for the WWE World Heavyweight Championship.  It was a fantastic match with several near falls.  At one point, Cena made Orton tap with the STF, but the referee had been knocked out so he didn't see it.  Orton hit an RKO but Cena kicked out.  Cena hit an AA but Orton kicked out.  Eventually, Cena got Orton up for another AA and Orton slipped off his back before hitting him with a low blow, resulting in a DQ.  Due to champion's advantage, Orton retained the titles.  After the match, Orton tried to punt Cena's head, but Cena dodged it and AA'd Orton.  His music then hit and he stayed around to pose for pictures and sign autographs. Crowd was surprisingly pro-Cena.
Some notes from the event:
* Good attendance with the lower level nearly full. Just as many if not more people that showed up to last TV tapings.
* Noticed Cody Rhodes limping after his match. Don't remember them working his leg, so it could have been a legitimate minor injury.
* Not a bad show overall considering some of the odd match ups.
Biggest pops:
1) Cena
2) Dolph Ziggler
3) Cody and Goldust
Most Heat:
1) Kane
2) Alberto Del Rio
3) Alexander Rusev