WWE Live Event Results From Columbus (1/19): Cena Vs. Orton, Ryback Gets Face Reaction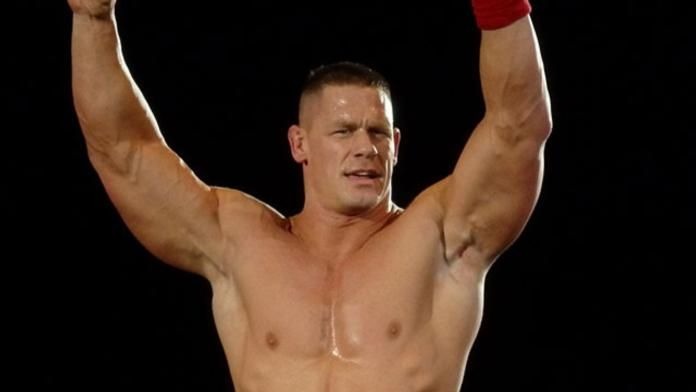 Thanks to WrestlingINC.com readers Gary and Ron for sending in these results from last night's WWE live event in Columbus, OH:
The house was about 80 % full. The show opened with a promo about the Ultimate Warrior going into the Hall of Fame and a tribute to Mae Young. Justin Roberts announced Ohio State head coach Urban Meyer was in attendance and in the front row. Meyer got more cheers than some of the wrestlers. A pre-taped promo of Randy Orton talking about his match with John Cena played.
1. The Prime Time Players beat Ryback and Curtis Axel. Titus O'Neil greeted Meyer in the front row before the match (Meyer coached Titus in his Florida college football days). Prime Time Players won when Young pinned Axel after a sit out power bomb. Ryback got a lot of cheers despite being a heel, and was pretty over as a babyface. Also some Goldberg and "feed me more" chants. Ok match ending with Titus pinning Axel with Clash of the Titus.
2. Alicia Fox beat Aksana. Before the match they did a fans vote whether this should be a wrestling match or dance off. The match won – 51%. The crowd wasn't all that into it because they weren't too familiar with Aksana. Fox won with a Northern Lights suplex.
3. Xavier Woods beat Brodus Clay in about 3 minutes. Surprisingly quick match with Woods winning with a rollup after he pulled Clay off the top rope. Brodus had new music.
4. Cody Rhodes & Goldust beat The Real Americans when Cody pinned Swagger with Cross Rhodes. Zeb did the heel promo in a wheelchair before the match ripping the Buckeyes. Someone in my section shouted "We love you Dutch".  Terrific match with lots of near falls and great action by all 4. Cesaro did a 12 rep swing on Goldie. Cody hit a moonsault on Jack, Dustin surprised everyone with a Frankensteiner. Swagger kept calling Goldust "Oldust." Rhodes brothers won when Cody pinned Swagger after CrossRhodes.
5. Brad Maddox came out to bring out Kane who was to face Big Show (who was moved to the Punk team shows to replace Daniel Bryan), but said that Big Show had travel issues. He continued by saying as GM he is the most powerful member of RAW's management team (insinuating Kane is #2), and he informed Kane that he has replacement opponents and was now facing Luke Harper and Erik Rowan. NOBODY cared about 3 heels wrestling each other and the match was horrible. Harper and Rowan won with the lariat by Harper.
6. Alberto Del Rio beat Sin Cara by cross armbreaker submission. Good match. Good pace and mostly all action. ADR tried to unmask Cara when they were on the turnbuckles and I think he overdid it as the mask came completely off and Del Rio quickly put it back on Cara's head. Whoops.
7. John Cena beat Randy Orton by low blow dq in a WWE World Title match. Great match. They've worked w/ each other so often the chemistry between them is awesome. Say what you may about Orton, but his aura and presence is so great live. And he can make a match just by his facial expressions alone. He makes you think he really is nuts. The fans were about 90% pro Cena with lots of kids in attendance. Orton got lots of heel heat. Each guy kicked out of each others finishers and after the match Orton made sure to tell Justin Roberts to announce he's still the WWE World Champ and then Orton went for a punt that Cena moved from and sent the crowd home happy by giving Orton an AA.