WWE Live Event Results From San Jose (2/8): Randy Orton Defeats John Cena In A Cage, More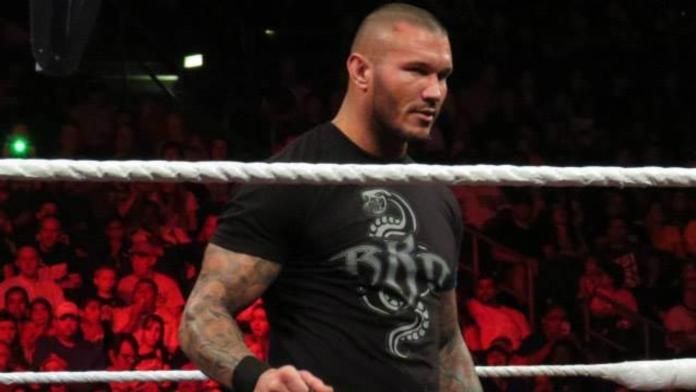 Thanks to WrestlingINC.com reader Sean McCray for sending in these results from last night's WWE live event in San Jose, CA:
Justin Roberts opened the show, telling the fans to vote on their phones for a divas dance off or a match between Aksana and Cameron
* Fandango (with Summer Rae) vs. Ryback vs. Big E Langston for the IC title. In my opinion this was one of, if not, the best match of the night. Big E won after a big ending to Ryback and then Fandango.
* Curtis Axel defeated Zack Ryder in a quick match with a DDT.
The poll for the divas was reveled and it was a match by 1%.
* Cameron defeated Aksana (with Alicia Fox) in a decent match with a roll up. After the match, she was ambushed by Aksana and Fox but Cameron ended up clearing the ring and standing tall.
* Mark Henry, Xavier Woods and Rey Mysterio defeated The Real Americans and Alberto Del Rio. Zeb and the Real Americans came out first and he cut a typical Zeb promo playing with the crowd. He then said that the Authority said they had to team with their old friend Del Rio because its "best for business." Del Rio then comes out. Henry and Woods come out together, while Mysterio came out to a new remixed version of his original theme and has the biggest pop of the night. All 3 men on the face team cut a promo on their opponents. Henry, Woods, and Mysterio win in a fun 15 minute match with a 619, Worlds Strongest Slam combo. Mysterio has his old theme playing after the win and Woods has a new rap theme and Titantron.
Intermission
* Darren Young pinned Titus O'Neil with a roll up. Titus is furious with the ref and is yelling at fans on his way out.
* Wade Barrett defeated The Miz. Barrett cuts a heel promo talking smack about San Jose and says England is superior to the US in every way. Miz grabs the mic and impersonates Barrett's accent and then starts a USA chant. Barrett wins after Miz goes to the top rope, jumps off and gets a bullhamer from Wade.
The cage is set up for the main event.
* WWE World Heavyweight Champion Randy Orton defeated John Cena in a steel cage match. Orton comes out to the most heat of the night, while Cena gets the second biggest pop of the night. Orton wins after the ref is thrown into Cena and is knocked out, followed by a low blow from Orton. Orton then asks for the door and walks out.
It was a great match with both men trading finishers and cage escape teases. Things got a bit odd after the win. Orton demanded for water at the top of his lungs then poured it all over his face and crushed the bottle. He then smashed both belts repeatedly on the steps then stormed to the back. He raced back to the ring and screamed at Justin Roberts for a chair and ran in only to get an AA to end the show. It might have been good acting by Randy, but Cena and the officials were all giving him strange looks.
Roberts says that the WWE looks forward to coming back to San Jose in the near future and the show ends.