Joey Ryan Reveals What Bill DeMott Said About Daniel Bryan And His Reply To WWE Talent Exec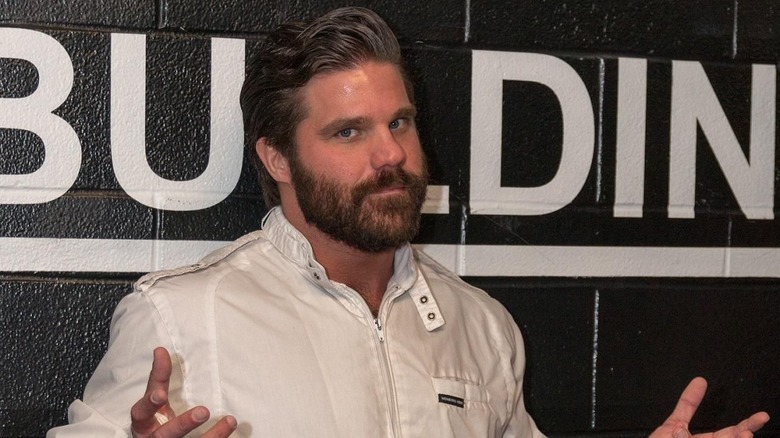 It was reported last fall that indie veteran Joey Ryan participated in a WWE tryout camp at the Performance Center, just a few months after he was released from TNA. Ryan was not offered a contract and later said in an interview that WWE felt like he was too old and experienced to be in developmental.
A few weeks back in January, Ryan tweeted the following comments and made references to NXT trainer Bill DeMott and John Laurinaitis:
"At WWE camp, Bill DeMott said nobody on indies is as good as NXT guys. I'd LOVE to debate Bill DeMott on what he thinks 'good wrestling' is."
"Another thing Bill DeMott said at the WWE camp is that 'WWE retrained Daniel Bryan or he wouldn't be as good as he is today.'"
"Trying to get WWE job in 2010, John Laurinaitis told me 'I have enough 5'9" guys. I can't make money with Daniel Bryan, how can I with you?'"
"Candice Michelle went to PWG in 2008 & raved about me to John Laurinaitis. When I saw him, he said 'What does a Diva know about wrestling?'"
"'Don't wrestle the way John Cena does. Wrestle the way that I teach you.' – Bill DeMott at WWE camp."
Ryan also posted a screenshot of his e-mail reply to WWE's Senior Director of Talent Development, presumably former beach volleyball player Canyon Ceman, who told him he was too experienced to hire. Here's what Ryan wrote in the e-mail:
"I respect your opinion but I could not disagree more with it. My talents and abilities allow me to travel the world and make a full-time living in professional wrestling, which is not something that most WWE Superstars could do on their own.
"You have coaches in place that have never drawn a dime in their careers trying to determine who and who cannot draw money which is the true flaw in your system. I have had far more successful names in wrestling, some within WWE itself, rave about my creativeness, character acting and ability to engage an audience and your evaluators missed it. Perhaps it's time for you to reevaluate your evaluators.
"Good luck in finding your next big superstar."