Jeff Jarrett Speaking To Several Networks, TNA-ROH Wrestlers Prohibited From GFW TV, Jim Ross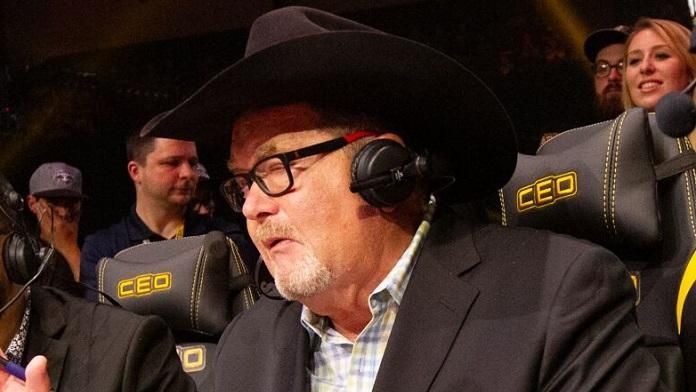 Photo Credit: AEW
- According to the Wrestling Observer Newsletter, Jeff Jarrett has been talking to WGN, Spike, Fox Sports 2 and CMT about a possible television deal for Global Force Wrestling.
- There is no deal between GFW and Jim Ross, but the two sides are in negotiations. Jarrett is hoping to get more financial backing as well.
- Both TNA and ROH talents aren't allowed to work TV for GFW. RoH is allowing their roster members to work house shows, whereas TNA talents are still awaiting word. Despite this, Tyrus has accepted a spot on GFW's roster.
Source: Wrestling Observer Newsletter
Subscribe to The Wrestling Observer by clicking here. Each issue has coverage and analysis of all the major news, plus history pieces. New subscribers can also receive free classic issues.