As noted, WWE Hall of Famer Dusty Rhodes was laid to rest today in Tampa. Cody Rhodes posted his eulogy for his father on Twitter, as seen below: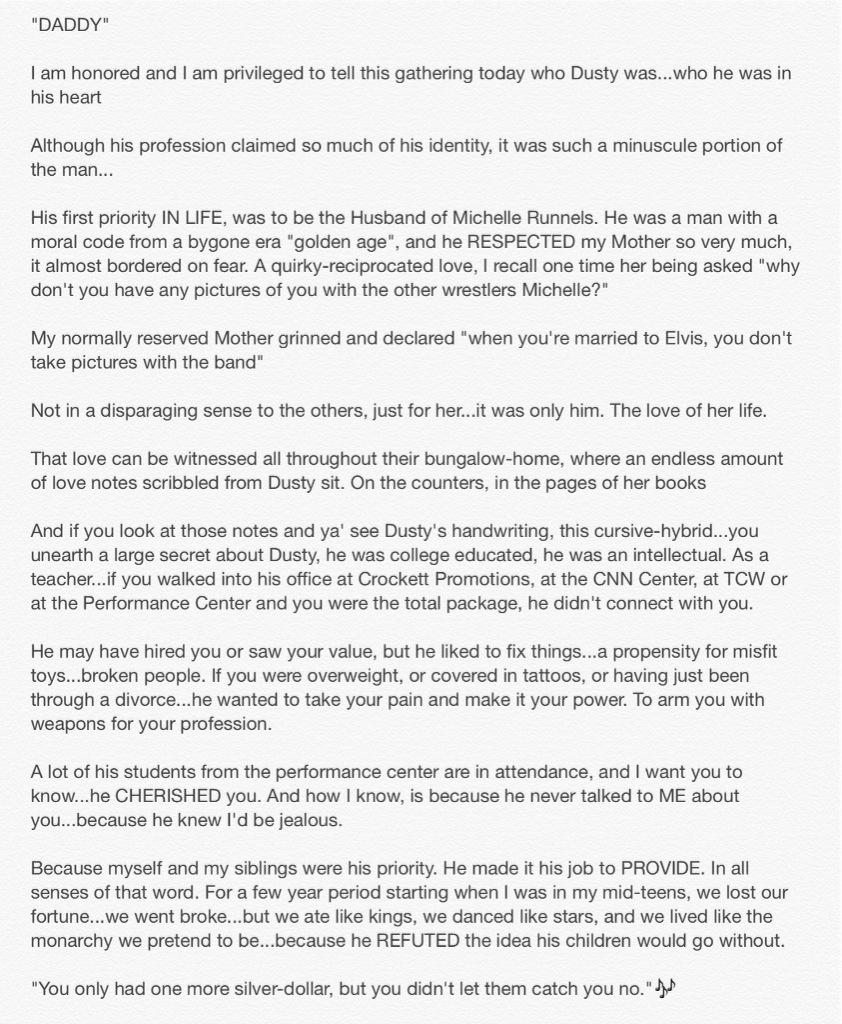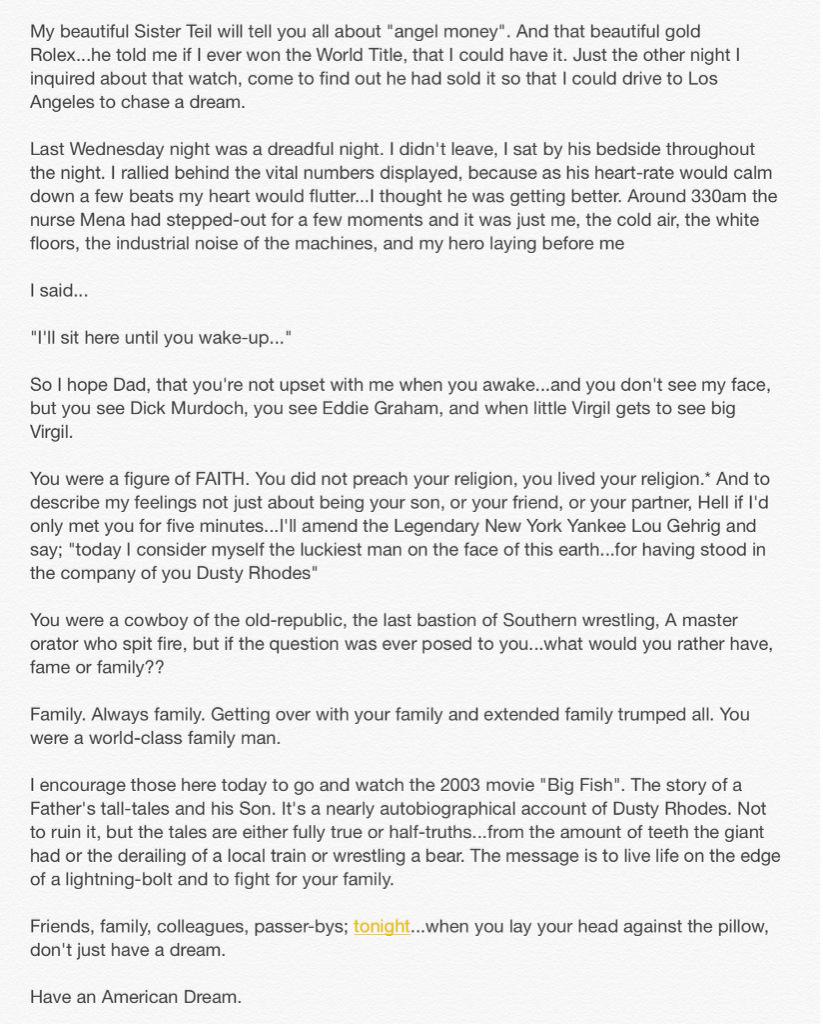 My eulogy from today's service for "The American Dream" Dusty Rhodes 1945-2015 pic.twitter.com/0osNPtq0cs

— Stardust (@StardustWWE) June 18, 2015
Got a news tip or correction? Send it to us by clicking here.