More On Kurt Angle Having A Tumor Removed, Plans For TNA's Next Set Of Impact Wrestling Tapings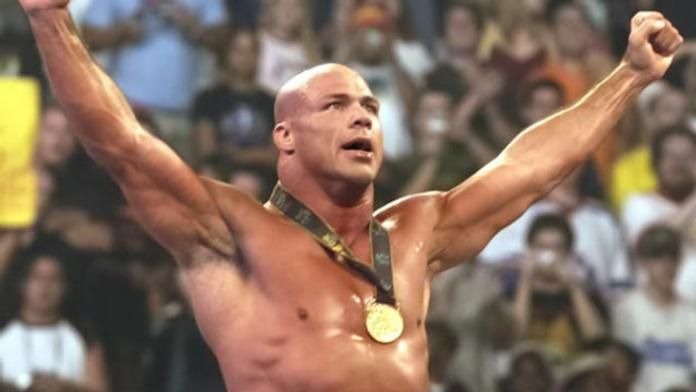 WWE
- As noted, Kurt Angle will be undergoing surgery to remove a benign tumor in his neck. The tumor was discovered in 2012 but there were no problems associated with it until now – the tumor was starting to block a nerve in Angle's arm and he was beginning to get some atrophy in the arm. The surgery to remove the tumor is not a major deal and Angle expects to be back in the ring in three weeks.
- TNA originally planned to do some One Night Only pay-per-view tapings at their Orlando tapings in late July but now they will only be taping Impact Wrestling episodes. TNA will likely be taping through November or December as they will be taping more than one Impact episode each day and some days will feature afternoon and evening sessions.
Source: Wrestling Observer Newsletter
Subscribe to The Wrestling Observer by clicking here. Each issue has coverage and analysis of all the major news, plus history pieces. New subscribers can also receive free classic issues.