** SPOILERS ** WWE NXT Tapings Airing In November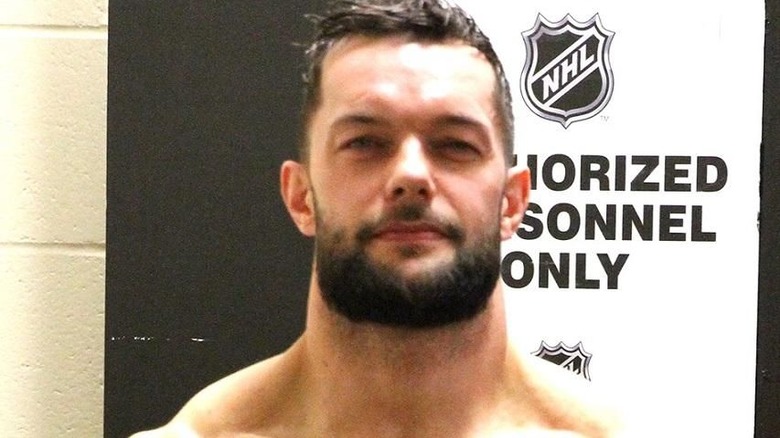 Thanks to Tara for the following WWE NXT spoilers from tonight's tapings at Full Sail University:
November 4th Episode:
* Asuka defeated Cameron by submission
* Bull Dempsey defeated Angelo Dawkins
* Eva Marie defeated Gionna Daddio, now using the name Marley, and got huge heat
* Apollo Crews vs. Finn Balor for the NXT Title is next. They get spotlight introductions and it has a big-fight feel. This said to be an amazing match. Finn hit Bloody Sunday and it was unreal. Baron Corbin ran down for the disqualification and laid both men out. Samoa Joe then ran down for the save but he turned on Finn and laid him out for the heel turn
November 11th Episode:
* Adrien Reese (Athena) defeated Peyton Royce with a top rope jump into a stunner. Big pop for the former Athena
* Baron Corbin vs. Tye Dillinger never starts as Apollo Crews rushes Corbin and beats him down to a huge pop
* NXT Women's Champion Bayley, Zack Ryder and Mojo Rawley vs. Blake, Murphy and Alexa Bliss is next. The crowd is electric and everything is over. They're singing, "Heyyy we want some Bayleyyy." Alexa takes Bayley's title and runs away with it. Bayley hits a Belly to Bayley on Blake or Murphy and then chases off after Bliss. Ryder hits a Rough Ryder to get the win for his team
* Nia Jax squashed indie wrestler Deonna Purrazzo
* The Mechanics defeated The Vaudevillains by submission to win the NXT Tag Team Titles. Simon Gotch was cursing at fans after the match. This was described as "insane"
* Samoa Joe comes out for a promo and is met by boos. Finn Balor confronts him. They get into it and the referees hold them back but Joe is able to choke Finn down in the pile
November 18th Episode:
* Nia Jax squashed Carmella
* Chad Gable and Jason Jordan vs. The Ascension is next. Both teams got big pops. There were dueling chants of, "Gable-yah-Jordan-yah!" Gable and Jordan get the win with the assisted German suplex. Respect was shown from the teams after the match
* Emma defeated Mary Kate (Rosie Lottalove, Andrea) with the Emma-lock
* NXT Tag Team Champions The Mechanics defeated two enhancement talents, possibly Corey Hollis and John Skyler
* Alexa Bliss vs. Bayley for the NXT Women's Title is next. Bayley won with the Huggplex. Eva Marie came out to challenge her to a future title match. These were the loudest boos our correspondent has ever heard and they were unable to hear anything she said