D-Von Dudley Addresses His Short-Live 'Reverend D-Von' WWE Gimmick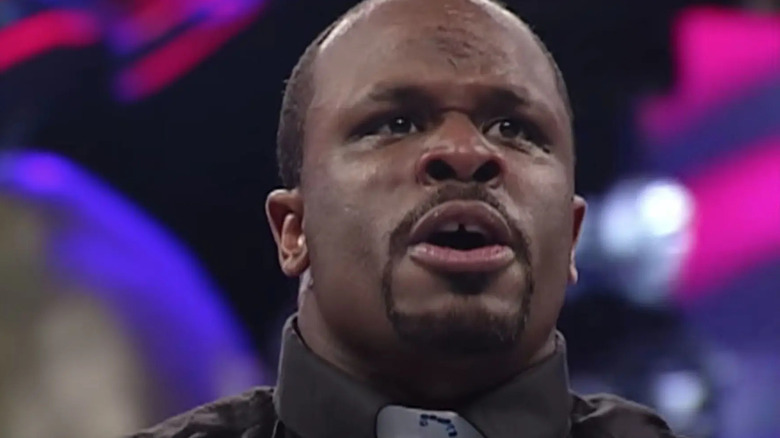 WWE
D-Von Dudley is best known for his time in the legendary tag team, The Dudley Boyz, alongside his partner Bubba Ray. But for fans that aren't familiar, his early Ruthless Aggression singles gimmick was as Reverend D-Von, who used corrupt ways to earn victories inside the ring. During a recent edition of "The Hannibal TV," the WWE Hall of Famer admitted that he "wasn't happy" with the push he received as a singles star even though he defeated people like John Cena, Randy Orton, Mark Henry, and perhaps most significantly, Triple H.
"I don't think Triple H would have ever laid down for me if he thought that character was garbage. I enjoyed it; Hunter enjoyed it. Hunter made a reference that D-Von was getting the short end of the stick. I remember Randy telling me that he had conversations with Hunter about it, and he said, 'Yeah, D-Von is getting the short end of the stick on this push.' And I was like, 'Wow! If Hunter's saying that then I am getting screwed.'"
'Destined to fail'
The gimmick was something that was "always destined to fail," according to D-Von, and he struggled with getting himself over with the audience while several other factors were coming into play, including him being paired with "Deacon" Batista, who had just been called up to WWE's main roster.
"I wasn't a singles competitor at that point, so trying to be a tag team wrestler ... that was hard. Now you put Batista, who's never really been on TV, never really been anywhere, never done anything, and now you put him with me, and now I have to get him over along with myself. It's a hard task."
D-Von was also asked what inspired Vince McMahon to create the character, and he explained it was a way to poke fun at the Catholic Church after they picketed WWE headquarters.
If you use any of the quotes in this article, please credit "The Hannibal TV" with a h/t to Wrestling Inc. for the transcription.