The Ricky Steamboat Moniker Was Born Because His Real Name Sounded Too Much Like A Heel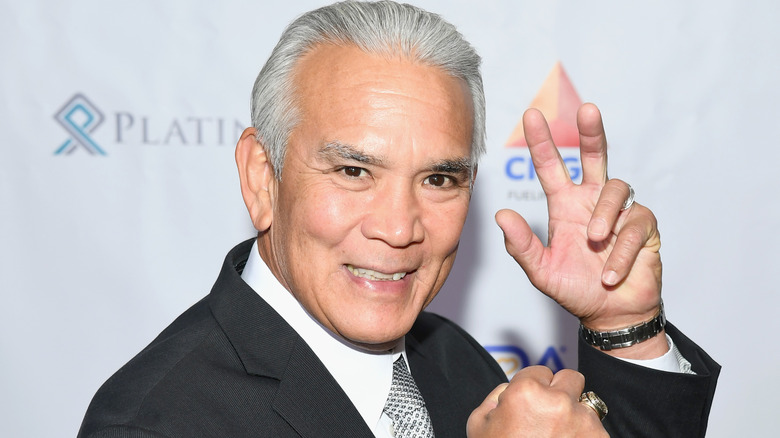 Dave Kotinsky/Getty Images
In an interview on the "Stories with Brisco and Bradshaw" podcast, WWE Hall of Famer Ricky "The Dragon" Steamboat revealed how his name was given to him by legendary promoter Eddie Graham.
Debuting in March 1976 for the American Wrestling Association (AWA) promotion after completing Verne Gagne's grueling training camp, Steamboat wrestled under the name Dick Blood (he wrestled one match under his birth name, Richard Blood). Two months later, Steamboat would head to the Florida territory, Championship Wrestling from Florida (CWF), where Graham decided a name change was in order for the young wrestler.
"Rick Blood is a great wrestling name but that's for heels," Graham told Steamboat. "I'd like to call you Ricky Steamboat. We had a guy here in the late '60s, through the early '70s, that campaigned here; his name was Sammy Steamboat. He was from Hawaii and I'm going to start putting your name out there. But, I'm not going to call you his son; I'm going to start listing you as a nephew. You're the nephew of Sammy Steamboat."
The First Night as Ricky Steamboat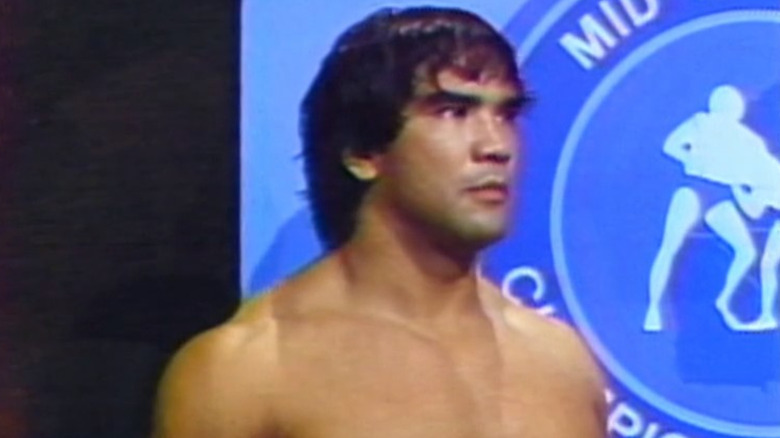 WWE/Peacock
A day after the meeting with Graham, Ricky Steamboat made his CWF debut against The Gladiator in the second match of the May 18, 1976 Tampa card headlined by Dusty Rhodes against the Missouri Mauler in a "Lights Out, Taped Fists, 3-Minute Rounds, $20,000 Bounty Match." Ricky emerged victorious over The Gladiator and was blown away by the ovation he got when being introduced by the ring announcer that night.
"I'm in the ring, I'm in the corner; they're doing old school announcing in the middle of the ring with the mic," said Ricky. "And he announces, 'Lades and Gentlemen, we have a substitute this evening! Taking the place of Dick Blood, give it up for the nephew of the great Sammy Steamboat, Ricky Steamboat!' And the crowd jumped out of the seats ... they must've loved Sammy dearly."
Though he never got a chance to meet Sammy in person, Ricky said on the podcast he received a letter from Sam when working in the Carolina's for Jim Crockett Promotions. In the letter, Sam wrote, "I know you and I have never met; I've heard good stuff about you. I'm happy you're carrying the name with respect and you're doing well."
If you use any quotes from this article, please credit "Stories with Brisco and Bradshaw" podcast with a h/t to Wrestling Inc. for the transcription.