AEW Dynamite Results (9/28): Jon Moxley Faces Juice Robinson, ROH World Title Match, Saraya Speaks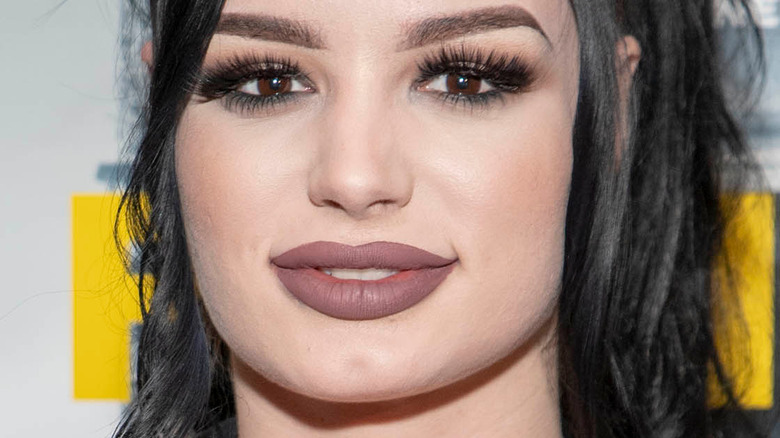 Eugene Powers/Shutterstock
This is Wrestling INC.'s results coverage of "AEW Dynamite" for September 28, 2022!
Tonight's show will see all of the fallout from the recent "Grand Slam" episodes take place, and the new AEW World Champion Jon Moxley will be in action for the first time since capturing the title by defeating Bryan Danielson. He is set to compete in a Forbidden Door style match as Juice Robinson will face the Blackpool Combat Club star in a title eliminator, meaning he will get a Word Championship match if he can defeat Moxley.
Another major match is scheduled to take place featuring a new champion, as Chris Jericho is going to be putting his Ring Of Honor World Championship on the line against Bandido. However, prior to that there will be a Jericho Appreciation Championship Celebration, which will be focusing on the titles that he and Daniel Garcia have recently won.
That will not be the only title match on this show though, as the Interim AEW Women's World Championship is also going to be defended when Toni Storm competes against Serena Deeb, who picked up a victory over the champion in tag team action two weeks ago.
During "AEW Dynamite: Grand Slam" the wrestling world was left shocked when Saraya (fka Paige) made her debut in the company. After appearing last week, fans have had a lot of questions about her future, and tonight she is set to address those in a promo.
She is not the only person that will be talking live during "AEW Dynamite" though, as MJF is once again scheduled to have a microphone and some dedicated time to communicate with the AEW fans.
Jericho Appreciation Championship Celebration
The entire Jericho Appreciation Society is out in matching purple suits, and Cool Hand Ange kicks things off with a Roman Reigns-style, acknowledgment demand, while Matt Menard reveals he got the call in for Luigi to make the pizzas (who is in the ring), but he's not giving them to any of the fans. 
Anna Jay says the fans don't get pizza, but they get the greatest ROH World Champion of all time, Chris Jericho. The leader claims he's the most important ROH Champion in history, and everyone knows he's the most honorable man in AEW, and now it's official, while he's also the most viewed ROH Champion in history, as nobody knows about Ring Of Honor, but he promises you're about to. 
He says this is the era of Ring Of Jericho, and that begins tonight when he faces Bandido, and that while he will blow his mind, sports entertainers beat wrestlers every time. Jericho then puts over Daniel Garcia, and reveals he has bought a gift just for him, which is a purple bucket hat to go with the suit, which Jericho says is the look of the best sports entertainer of all time. 
However, Garcia slams the hat to the floor and then drops Luigi with a punch. He says he didn't envision doing this, and he has finally had enough. He is about to say something important, but Jericho stops him and tells him to really think about what he's about to say as this is a crossroads, as if he makes the wrong decision he will have to take him out. 
Jericho asks if he's a sports entertainer or a pro wrestler, but before any answer happens Bryan Danielson appears, as he thinks it seems like Jericho is telling Garcia what he should be. Danielson says he has respect for Garcia and he could do whatever he wants, but Jericho tells him to shut up as Garcia belongs to him, and this leads to the Pure Champion getting face to face with Jericho, saying he doesn't belong to him.
He asks the fans if they think it would be entertaining to be in a tag team with Danielson, but what he thinks would be entertaining is him and Bryan v Jericho and Sammy Guevara. Menard then loses his cool and says he wants to punch Danielson right now, and Bryan says he was told he can wrestle anyone who wants to fight him, and he challenges him to a match. 
Bryan Danielson vs. Matt Menard
Daddy Magic starts out aggressively, taking the fight to Bryan Danielson in the corner, charging into him, and laying down several punches. However, Danielson turns things around with a chop, and he follows it with his classic kicks. Matt Menard attempts to keep fighting and while Bryan once again tries to change things up, the JAS star just pushes him off the top turnbuckle to the floor, and then repeatedly into the guard rail outside of the ring. 
Back inside the ring, Menard tries to slow the pace down and a sharp elbow strike achieves that goal as he then connects with some short right hands in the corner. Danielson then pushes for more punishment as they go back and forth with chops before some of Danielson's classic kicks as he follows up with a clothesline. The former WWE Champion then batters his opponent with a trio of running dropkicks in the corner, and his kicks then continue while Matt is on his knees.
However, before he can deliver the big blow to the head, Cool Hand Ange pulls his partner out only for Danielson to dive through the ropes with a kick to both men. He tries to follow it with a diving knee but Menard avoids it and he then sends Bryan into the ring post as Parker hits a DDT on the floor with the official distracted. Claudio Castagnoli then heads out to uppercut Parker as he just picks him and carries him all the way to the back. But on his own, Menard is immediately hit with the Busaiku Knee and then the LeBell Lock. 
Winner: Bryan Danielson
After the match, a video package airs explaining who Juice Robinson is and the history they have.
MJF Appears
MJF is supposed to be out next, but Wheeler Yuta makes his way down instead and says they have a serious problem, which is the fact that he put his hands on Tony Schiavone. Yuta believes actions have consequences, so he should come down and fight him, but he knows Max likes to run and hide. Yuta demands he comes out to take the ass-kicking that he deserves, and MJF does appear. 
MJF tells people to give it up for the hometown boy as he then trashes Philadelphia, and he calls Schiavone a fat olf pr*ck who will do nothing as he is a coward. He gives Yuta credit for not being a coward as they have wrestled on the indies, and he admits Yuta is one of the best in the world. He says Yuta made a mistake going toe to toe with daddy on the microphone last week, so he had to put Yuta on timeout and spank him. He says Yuta is taking a lot of TV time from the biggest draw in AEW. 
MJF says he doesn't have to care, as at 26 he makes more money than everyone in this town and everyone watching at home. Yuta cuts him off and says he doesn't care, and if he doesn't want to fight him in the ring, he will leave MJF in a pool of blood on Broad Street. He heads out of the ring but Colten and Austin Gunn then appear and MJF says he will see him in the ring next week.
Jon Moxley (c) vs. Juice Robinson (AEW World Championship Eliminator Match)
Before Jon Moxley gets into the ring, Juice Robinson attacks him and launches the AEW World Champion into the guard rail, but he gives Moxley too much time when he is in the ring as Moxley clotheslines him out and then fires his opponent into the guard rail. Moxley continues his attack with a suplex on the floor as he then throws him over the timekeeper's table. 
The two then get into the ring as Moxley asks to be punched and they start going back and forth with forearm strikes which leads to Robinson biting his opponent, but he takes too long again and as he looks to charge into the corner Moxley fires out with a huge clothesline. The two then spill out to the floor, and Juice comes out on top as he hits a running cannonball to Moxley while he's propped up on the guard rail. 
Moxley is then launched over the timekeeper's table, and that leads to him being busted open as Robinson follows it by sending him into the ring post as he then bites the laceration. The fight continues outside the ring with Robinson continuing to beatdown upon him as Moxley then gets sat on a chair as Juice just headbutts the open wound, but he then looks to dive onto him and Moxley moves, which sees Robinson crash through the chair instead. 
The Blackpool Combat Club star follows it up with a tope suicida, but they both then hit lariat attempts on each other multiple times, yet the third attempt leads to Moxley hitting a cutter instead which almost gets the job done. Robinson responds inside the ring with a powerbomb though, and he then sends Moxley into the ring post before hitting Pulp Friction, but Mox kicks out at the last second. 
He then looks for an airplane spin, but Moxley lands on his feet, connects with the Regal Knee, and then begins stomping down on him. That is followed by his Cross Arm Breaker submission finisher to get the victory. 
Winner: Jon Moxley
After the match "Hangman" Adam Page charges down to the ring and goes face to face with the AEW World Champion. They get ready to start fighting, but MJF appears in his box and tells them to settle down as they're not fighting each other, they're fighting to lose as he might cash his chip in. However, as he talks, Wheeler Yuta appears behind him and they begin brawling in the box until security appears. 
Let's Hear From Saraya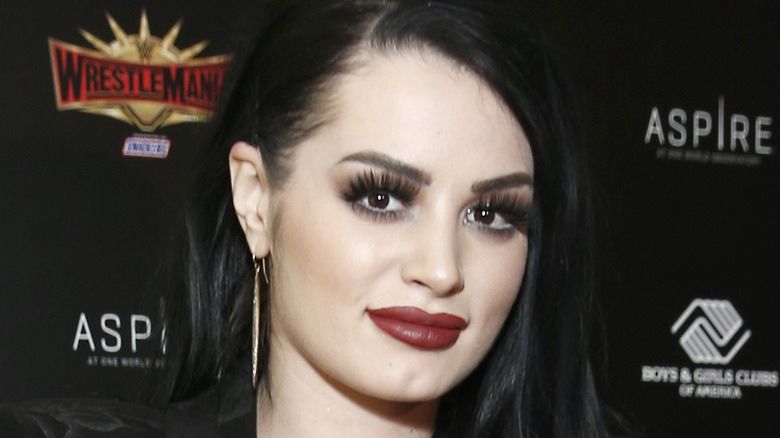 Brian Ach/Getty Images
Saraya makes her way to the ring to a great response from the fans and says she has got chills right now, and then says "I'm back!" She asks the fans if they missed her, and she says it feels fantastic to be back in the ring, and she's damaged but she isn't broken. The reason why she is here is to create change in this division, she was the revolution, and she will be here because she is the revolution. 
Saraya gets a "this is your house" chant from the AEW fans, and she admits it's hard to talk as she is nervous as it has been a while. However, she says that AEW is officially her house, and she tells the staff that they can tell her to leave but she won't until she wants to. Saraya then calls out all the women from the division, and some of them come out. She reintroduces those who are in the ring, starting with Toni Storm, who Saraya says is being used to her full potential now, and is the best champion AEW has seen, and she's honored to be in the ring with her. 
However, Britt Baker then pops up and says we have seen shiny new toys come and go, but until she earns some respect she's just a catchphrase. Baker says she is the face of the division, and she even put her neck on the line for AEW, and unlike Saraya, hers is strong enough to handle it. She then mocks her for the fact half of the people don't know how to say her name, but Saraya says it is cute that she's making fun of her name as hers rhymes with sh*t. 
Baker says she respects Storm, but Athena then broke her nose to write her out, as she then discusses the upcoming title match, and she brings Serena Deeb out. Saraya then cuts things off and says it is good to have a boss that actually listens, and they decided to make this a lumberjack match.
Toni Storm (c) vs. Serena Deeb (Interim AEW Women's World Championship Lumberjack Match)
Toni Storm and Serena Deeb immediately get down to business with some shoulder tackles as the champion sends Deeb outside of the ring only for the babyface lumberjacks to throw her back in. Storm immediately starts with her machine gun chops, and while Deeb tries to turn things around, the champion powers her up to the top turnbuckle, but she turns things around on the way down into a crossbody. 
Deeb is then sent out and the heel lumberjacks start attacking her until the others come across for a big face-off. Back inside the ring, the two women get straight back into attacking each other with big forearm strikes, but Storm comes out on top with a dropkick. She then heads to the top turnbuckle to hit a diving crossbody, but Deeb is able to kick out. She heads out but Athena is on hand to put her straight back into a German Suplex from Storm.  
The champion goes for her hip attack but Deeb reverses, and Storm returns the favor when Deeb looks for a Dragon Screw. They then exchange pinfall attempts before Deeb locks in a submission to stretch out the arms as she then locks in a neck crank. After they get out of the match Storm nails a headbutt and then a suplex, but as she tries to hit the ropes Jamie Hayter pulls her out and a brawl begins between here and Willow Nightingale. 
Back inside the ring, Deeb attacks the leg of Storm, and then she locks in the Half Crab, and while the champion briefly gets out of it the challenger manages to work it back in. Storm kicks out Deeb and then connects with the Hip Attack, but Deeb goes for a jackknife only for the champion to get out and hit Storm Zero, yet Deeb kicks out! Deeb hits a Dragon Screw in the corner, but from the second rope, Storm reverses with an Avalanche Piledriver to retain.
Winner (and still Interim AEW Women's World Champion): Toni Storm
The Acclaimed are then shown backstage with Billy Gunn, who says next week it is national scissoring day! They get interrupted by Keith Lee who points out Gunn cost them their titles, as he says the champions got carried. Gunn has two words for them..."Scissor Me."
Andrade's clients are then all shown arguing as he tries to calm them down, with Jose telling them to shape up or to get out. Matt Hardy then appears and he says what happened last week felt right. He tells them to get out of their deal, and he will be waiting to do it right. 
Ricky Starks vs. Eli Isom
After that, Ricky Starks picks up a quick squash victory against Eli Isom with a Spear being immediately followed by the Roshambo.
Winner: Ricky Starks
Chris Jericho (c) vs. Bandido (ROH World Championship Match)
Bandido looks for a handshake, but the ROH World Champion rejects the code of honor and flips the bird as he then starts attacking his challenger. However, Bandido then shows his highflying quality with a tope suicida being followed up by another highflying move as he dives out of the ring before hitting the Tornido upon his return to the squared circle as Jericho is ruffled.
Jericho then hows his aggressive side by launching Bandido into the stairs outside the ring before he swears at all of the crowd. He looks to slow the pace down inside of the ring, but Bandido then ends up pressing Jericho up, holding him with just one hand before slamming down the champion in an impressive feat of strength. Jericho gets thrown over the top rope but he climbs the turnbuckles and jumps down only to be hit with a superkick as Bandido then holds up Jericho for over a minute as the fans chant along for the delayed vertical suplex.
Bandido follows it up with a huge Frog Splash, but Jericho kicks out, and he then plants Bandido down as he follows up with a huge boot to the face. Jericho hits some chops and then a running clothesline in the corner as the two then head to the top turnbuckle, but Bandido turns things around and pushes Jericho down, but as he leaps off he is met with a Codebreaker in mid-air, which Bandido kicks out of!
The fight then continues on the ring apron, but Bandido comes out on top with a hurricanrana that sends Jericho to the floor. Back inside the ring and they go back and forth with chops, which Jericho eventually wins out on. The challenger then smartly counters Jericho who aims for his springboard dropkick, but Bandido counters it with a sunset flip, which earns him a near fall. 
Bandido goes for a dropkick but Jericho avoids it and then hits the Lionsault, and this time it is Bandido kicking out at the last second. Bandido then tries to knee Jericho in the face but it gets caught and countered into the Walls Of Jericho, but he crawls to the ropes to break it up. They then head to the top rope with Bandido hitting a Moonsault/Fallaway Slam combination, but Jericho kicks out just in time! 
Bandido then nails the X-Knee, and he follows it with the 21-Plex, but Jericho yet again kicks out in the last second. He tries o attack again but Jericho pokes Bandido in the eye and then pulls the mask over his eyes so he can't see. While he almost catches Jericho with a roll-up, Jericho kicks out and sets in the Liontamer to retain. 
Winner (and still ROH World Champion): Chris Jericho
After the match he says the Ring Of Jericho era has begun, and he claims he will destroy its legend, and he will beat every great champion that's held the ROH Title, and he challenges Bryan Danielson to a match. He will destroy every ROH commentator, referee, and ring announcer, and he then drops Bobby Cruise with a Judas Effect.