Chris Jericho Recalls Talks With Vince McMahon Prior To Leaving For NJPW And AEW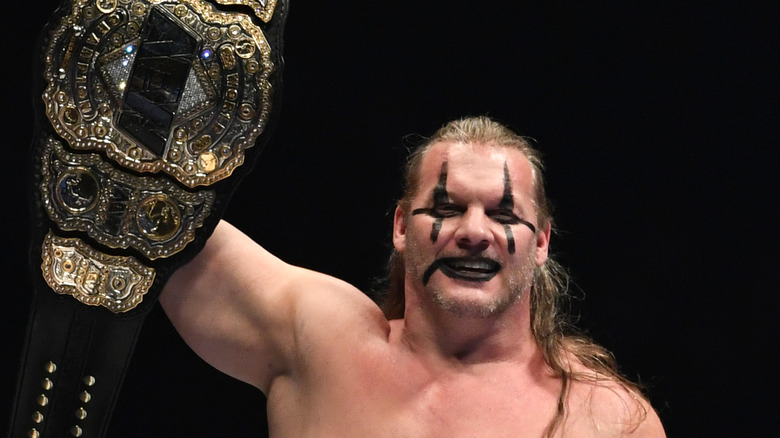 Masashi Hara/Getty Images
Chris Jericho left WWE in 2018 after one of the hottest runs of his career, but also one of his biggest professional disappointments. His match against former friend Kevin Owens at WrestleMania 33 was positioned second on the card, despite being one of the most important stories the company had told that year, which led Jericho to assume his boss, Vince McMahon, saw nothing more in him than a "second match guy." 
Shortly before leaving WWE, Jericho journeyed to New Japan Pro-Wrestling to work a program with fellow Canadian Kenny Omega, the first time he'd wrestle outside of McMahon's company since 1999. At the time, Jericho had no inclination to work for McMahon's direct competition.
"I worked for WCW and then I started working for Vince; this is the only place I'm going to work forever again," Jericho recalled thinking on the "AEW Unrestricted" podcast. "Until I leave, and the New Japan thing starts, and Kenny Omega's from Winnipeg. Nobody's from Winnipeg. The guy who's commentating, who's facilitating this idea, is Don Callis, he's also from Winnipeg. 
"That really appealed to me, a Tokyo Dome main event between two Winnipeggers with a Winnipegger on commentary. I remember calling Vince the first time going 'Vince, I've got this New Japan thing at the Tokyo Dome, and he's like, 'Go do it, it's fine, it's great.' So relieved I got permission, so my mindset was, 'Never to go work anywhere else.'"
Joining AEW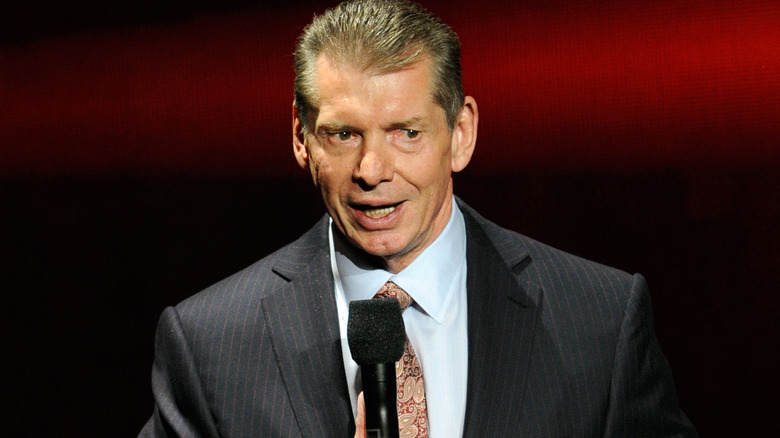 Ethan Miller/Getty Images
Jericho's thoughts quickly shifted, however, after a meeting with billionaire Tony Khan, who was preparing to launch All Elite Wrestling.
"The one thing I could vividly recall is he wouldn't look at me, he's looking away, he's talking away," Jericho said. "Then I realized he's nervous ... What I didn't realize at the time was that Tony, he was a huge fan of mine. It was a big deal for him to meet me."
"He gave me one offer and I said 'Eh,'" Jericho continued. "He gave me another one. I called Vince. Vince, through his intermediaries, said, 'Take the deal.' I was like, 'Alright, that's all I needed to hear, so I took the deal."
"Next week he calls me back, we're talking about something, and he goes, 'Did you sign it?' I'm like 'Yeah.' He goes, 'What? Can you get out of it?' I'm like, 'No, you already said to take it.' I don't like when people don't call me back, I'm not the god of wrestling but give me a f***ing call back. I've made a lot of money for you, and I was getting the 'He'll call you back at five, can he call you back at eight?' Like no, I am super chill, but when it comes to something that perceives to be disrespectful, I will lock the door. I was like, I'm done, take the deal and whatever happens, happens, and I was 100% in."