Randy Savage Changed Diamond Dallas Page's Career Forever With A Simple Decision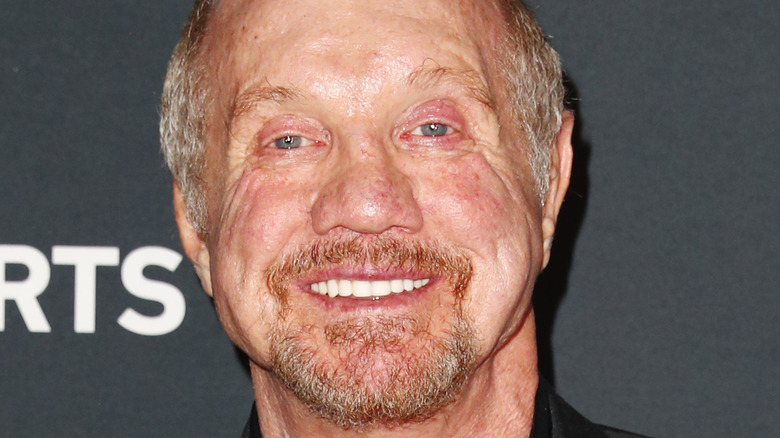 Joe Scarnici/Getty Images
World Championship Wrestling had a ton of top-tier talent in its heyday, but the top of the card was dominated by stars who'd found prior success in the World Wrestling Federation. Wrestlers like Hulk Hogan, Alundra Blayze, Lex Luger, and Bret "Hitman" Hart were some of WCW's headlining acts throughout the '90s. And without Razor Ramon and Diesel jumping ship and debuting on "Nitro" as Scott Hall and Kevin Nash, the nWo would have never existed.
But eventually, homegrown talent started to break away from the pack and became synonymous with Ted Turner's wrestling company. Now, it's hard to imagine WCW without the likes of like Goldberg and Rey Mysterio Jr. In addition to those legendary names, few performers were more popular in the all-out war between WCW and the nWo than Diamond Dallas Page. 
However, if it wasn't for "Macho Man" Randy Savage, DDP might not have ever had his chance to shine. 
A royal decree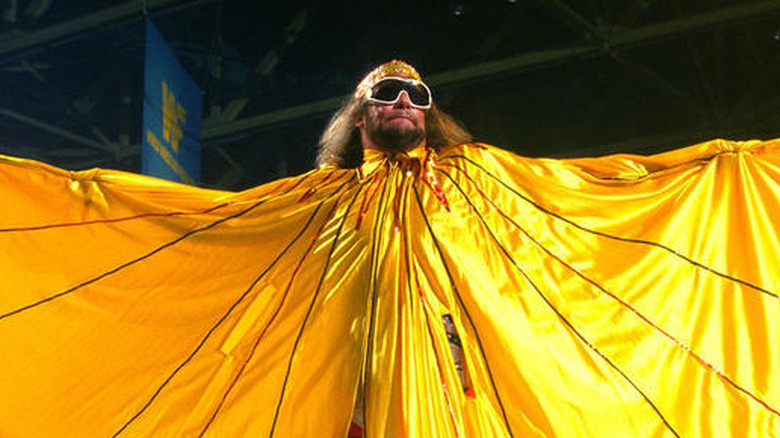 WWE.com
On an episode of the "DDP Snake Pit" podcast with Jake "The Snake" Roberts, the Master of the Diamond Cutter discussed his feud with the former Macho King from 1997 and how that made him into the main event talent that we all remember him to be. And it all started because "The Enforcer" Arn Anderson was giving Page a harsh dose of reality.
"He had told me I was never going to be a top guy because 'Savage, Flair, Sting, Luger, or Hulk are never going to put you over. You're not seen as a top guy.' And that beat me down here," DDP said. "But now we're in that locker room and Arn's the agent, and he comes in and no one's asking me what I'm doing. 'Randy, what do you want to do?' And he's tying up his boots and he goes, 'Think I want to take the Diamond Cutter.' And Arn just kind of looked at me and he goes, 'Well, Diamond, I hope you know what this could do for your career.'"
"Spring Stampede 1997," which is where Page and Savage would have a hard-fought match for the ages, would mark the beginning of the end of the nWo and it was DDP leading the charge. But he was only able to slip into that top spot thanks to Savage's belief that his opponent could be a top guy.