One Ric Flair Match Was So Good, It Broke Dave Meltzer's 5-Star Rating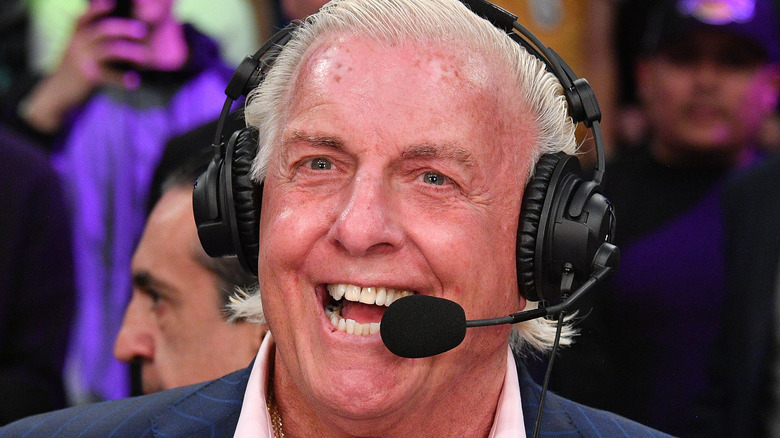 Allen Berezovsky/Getty Images
After the creation of the Wrestling Observer, wrestling journalist Dave Meltzer compiled a lengthy list of professional wrestling matches in history that he had ranked in a star rating system. Earning five stars or higher for a match is an achievement that some wrestlers take pride in, while some fans discuss and dissect the ratings passionately. Though traditionally on a scale of zero to five stars, one Ric Flair match in 1989 broke Meltzer's rating system, racking up an impressive six stars for the first time. 
On February 20, Ricky Steamboat beat Flair to win the NWA World Heavyweight Championship at the Chi-Town Rumble — a title Flair had held for over a year at that point. The duo met again at Clash Of Champions VI in a 2-out-of-3 Falls Match in April, and they closed out their trilogy of big matches at WrestleWar on May 7, where Flair reclaimed the title. Those televised bouts would all garner five stars by Dave Meltzer. 
But it was an untelevised house show in Landover, Maryland between the two during this series of high-profile matches that earned Ric Flair and Ricky Steamboat the first ever "unofficial" six-star rating in history.
The Dragon vs The Nature Boy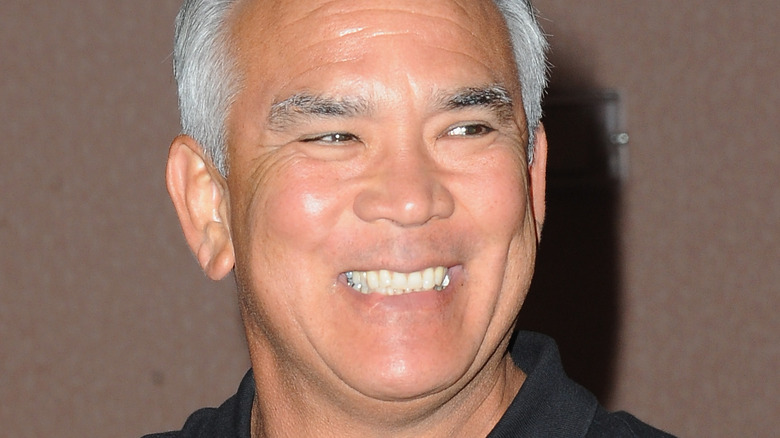 Albert L. Ortega/Getty Images
On March 18, 1989, Ricky Steamboat walked into Landover as the NWA World Champion to a chorus of cheers; Ric Flair found the opposite from the fans: boos. One of the fans in attendance was Dave Meltzer himself.
Flair and Steamboat battled for over 30 minutes, and Flair applied his signature figure-four leglock to "The Dragon" a number of times before Steamboat answered with one of his own. Steamboat managed to target Flair's leg with 14 consecutive elbow drops before holding him in another figure-four submission. "The Nature Boy" would battle back before exchanging a series of chops with the champion, later landing several back suplexes on Steamboat. In the end, Flair would launch Steamboat into the corner turnbuckle, cockily preparing for a back body drop. Steamboat answered back with a small package pin to secure the victory and remain the NWA World Heavyweight Champion.
Impressed by their performance, Meltzer declared the match worthy of six stars — the highest of any match he had rated up to that point. However, since the match was not broadcast on television, he deemed it "unofficial." The first "official" six-star match didn't occur until five years later in 1994, when Mitsuharu Misawa battled Toshiaki Kawada in the Japanese promotion All Japan Pro Wrestling's Super Power Series Night 16. Six-star ratings have become more frequent lately with current stars like Kenny Omega, The Young Bucks, Kazuchika Okada, and Will Ospreay hitting that benchmark in recent years.