Hulk Hogan's Fist Helmet Was One Of His More Bizarre Pieces Of Wrestling Attire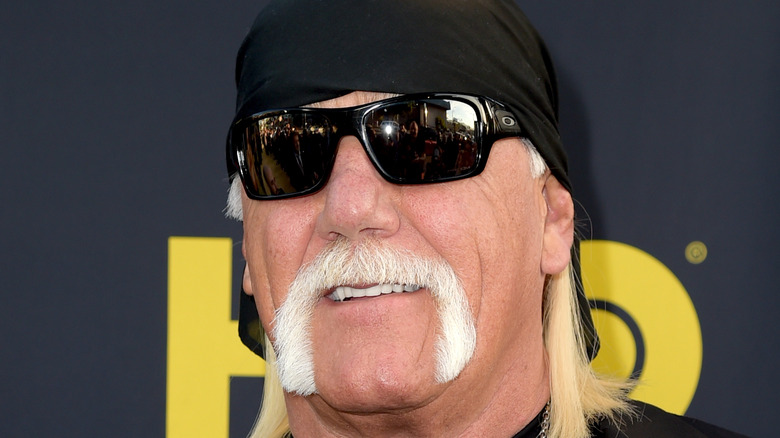 Kevin Winter/Getty Images
Hulk Hogan began his quest to regain the WWF Championship after the main event of the inaugural "SummerSlam" pay-per-view in 1988, where the Mega Powers — the team of Hogan and Randy Savage – were victorious over Ted DiBiase and André the Giant, who were called the Mega Bucks. 
In a September 4, 1988 promo, Hogan donned the War Bonnet helmet in front of his Hulkamania logo screen and officially declared war on the WWF, starting with Ted DiBiase. 
"You're the first and foremost enemy I need to wipe out, dude," said Hogan. "You're the one that stole the WWF Heavyweight title with all your multi-million dollar mega bucks brother. Ted DiBiase, I'm going to use the system, man, that the senile Jack Tunney set up. I'm gonna set you up one at a time — you, Virgil, Andre the Giant, all the way down the line until I get face-to-face with the WWF Champion."
Through the end of October, Hogan wore the helmet for house show matches against DiBiase, Bad News Brown, and King Haku. Though a few of the matches aired on regional networks, none aired on syndicated WWF programming. By Halloween, the helmet was gone just as quickly as it had appeared.
What was the purpose of the War Bonnet?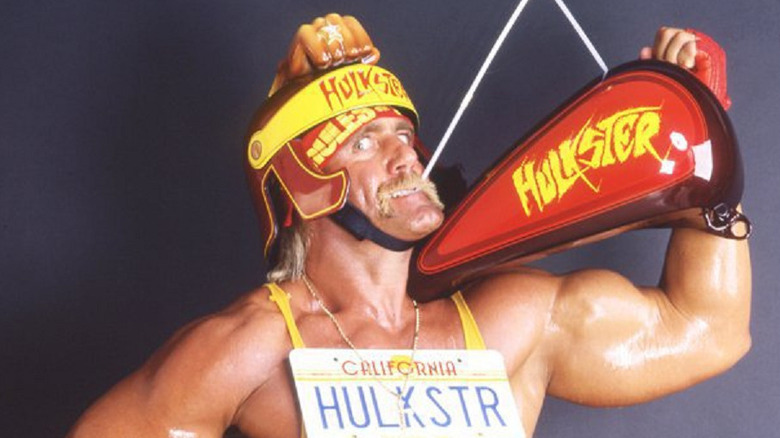 WWE
Depending on the source, multiple reasons are given for the purpose of Hulk Hogan's War Bonnet helmet. Posted on the "Kayfabe Memories" message board, the September 19, 1988, edition of the Wrestling Observer Newsletter reported Hogan was wearing the helmet so the company could sell replicas for Christmas. Wanting the accessory to become popular by the start of the holiday shopping season, the helmet was factored into Hogan's finishes on house shows.
During an appearance on the "Talk is Jericho" podcast, Hogan said Bad News Brown was reluctant to lose to him so the helmet was a compromise. "Now, will you go down, Bad News, if I hit you in the head with this helmet or run across the ring and headbutt you with it?" asked Hogan. The Meadowlands match on September 11, 1988, ended with Hogan headbutting Bad News with the helmet and hitting the leg drop to end Brown's undefeated streak.
On the "Something to Wrestle" podcast, WWE executive Bruce Prichard revealed Vince McMahon hated the helmet and didn't realize Hogan was doing promos with the helmet, gas tank, and license plate. When Vince finally noticed, he told Hogan that the helmet wasn't a good idea. "It was amazing some of the sh*t you could get by Vince if you just kind of kept him away from the TV," said Prichard.
The helmet and license plate were included as accessories for Hogan's action figure in Series 96 of Mattel's Elite Collection line.