WWE SmackDown Results (11/25) - WarGames Advantage Match, Bianca Belair Names Fifth Member Of Her Team, World Cup Tournament Semi-Finals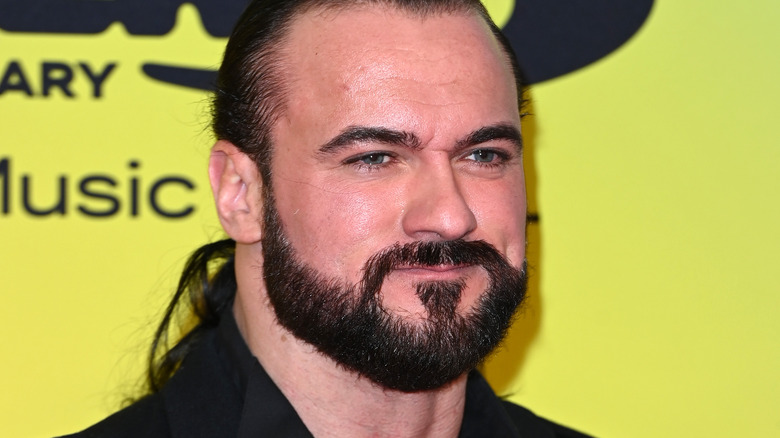 Kate Green/Getty Images
Welcome to Wrestling Inc.'s results for "WWE SmackDown" for November 25, 2022, coming to you live from the Amica Mutual Pavillion in Providence, Rhode Island!
The go-home show for Survivor Series: WarGames will feature a WarGames Advantage Match, as The Brawling Brutes' Sheamus and "The Scottish Warrior" Drew McIntyre will go head-to-head with Undisputed WWE Tag Team Champions The Usos. Sheamus, his Brawling Brutes teammates, Butch and Ridge Holland, McIntyre, and Kevin Owens will be squaring off with The Usos, Undisputed WWE Universal Champion Roman Reigns, "The Honorary Uce" Sami Zayn, an Solo Sikoa as WarGames comes to the main roster for the first time ever. The winning team will be able to enter the WarGames match first to ensure they are never outnumbered by the opposing team. Who will gain the advantage?
Speaking of WarGames, "Raw" Women's Champion Bianca Belair will be revealing the person that will be joining her, Alexa Bliss, Asuka, and Mia Yim in the Women's WarGames Match. The four women and their mystery partner will be taking on Damage CTRL, Nikki Cross and Rhea Ripley tomorrow night as they all look to put their issues to rest once and for all following months of animosity. Who will the fifth woman be?
Two semi-finals matches for the "SmackDown" World Cup Tournament will be held, as "The Monster Among Men" Braun Strowman will be squaring off with "The One and Only" Ricochet. The Brawling Brutes' Sheamus will also be going one-on-one with Legado Del Fantasma's Santos Escobar. With the winners from tonight facing off next week in the finals, who will advance?
"SmackDown" Women's Champion Ronda Rousey will be defending her title against Shotzi tomorrow night, but before she does so, she will be teaming up with her longtime friend, Shayna Baszler, to take her and Raquel Rodriguez on in tag team action. Baszler and Rousey are out for vengeance tonight as Rodriguez helped Shotzi sneak away with a win over Baszler last week. What will happen when the four women collide?
Bianca Belair Announces The Fifth Member Of Her WarGames Team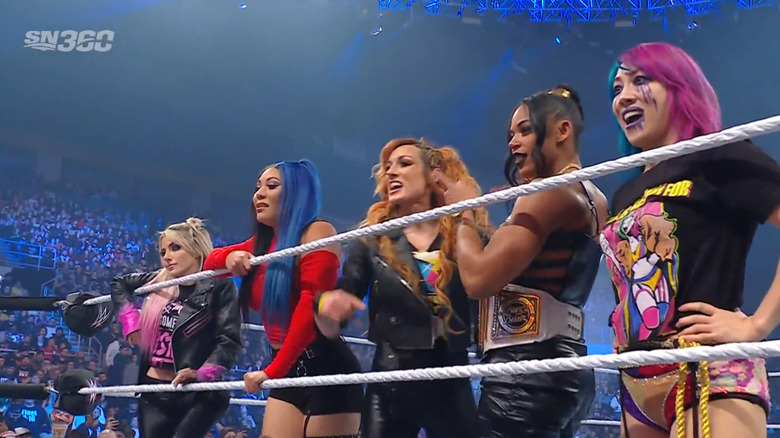 WWE/Fox
We are live! Michael Cole and Wade Barrett greet audiences at home as Damage CTRL, Rhea Ripley and Nikki Cross wait in the ring. Bayley rags on Providence, then calls Bianca Belair to the ring.
Belair, Alexa Bliss, Asuka and Mia Yim head to the ring. Belair tells Bayley she warned her they wouldn't be there alone, then reveals the fifth member of their team...Becky Lynch!
The five women get in the ring and begin brawling with one another. Lynch and Bayley go at it in the center of the ring before Lynch delivers the Bex-ploder. Ripley stands behind Lynch and the duo stare one another down. Damage CTRL tells Ripley to stand down and she obliges.
The Brawling Brutes then head to the ring, followed by Legado Del Fantasma.
Butch vs. Santos Escobar in a Semi-Finals Match for the SmackDown World Cup Tournament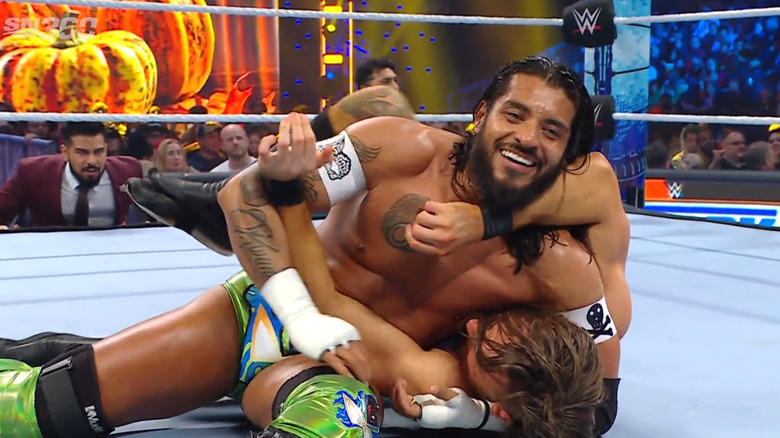 WWE/Fox
The bell rings and the two lock up. Escobar delivers several stomps to Butch before Butch goes to work on Escobar's fingers. Escobar rolls to the outside and Butch follows, delivering a chop and tossing him back in the ring.
Back from the break, Butch an Escobar exchange forearms. Butch gains the upper hand and delivers a double stomp to Escobar. The two men spill to the outside before Butch takes out Cruz Del Toro and Joaquin Wilde with a moonsault. Escobar takes advantage and delivers a tope suicida. He tosses him back into the ring, then delivers an enziguri and sits him on the top rope. He follows him up there, but Butch manipulates his fingers and hits him with a moonsault. He follows it up with a Tornado DDT, then goes for a pin but Butch kicks out.
The Titan Tron comes on and we see all of the members of the Men's WarGames match brawling with one another as referees try to break them up. Sheamus and Ridge Holland retreat from ringside to join the action backstage as Zelina Vega distracts the referee at ringside, allowing Del Toro and Wilde to beat him down. Escobar delivers the Phantom Driver for the win.
Winner: Santos Escobar
We then head to a video showing Bray Wyatt and LA Knight's encounter from last week.
Back from the break, Bray Wyatt heads to the ring.
We Hear From Bray Wyatt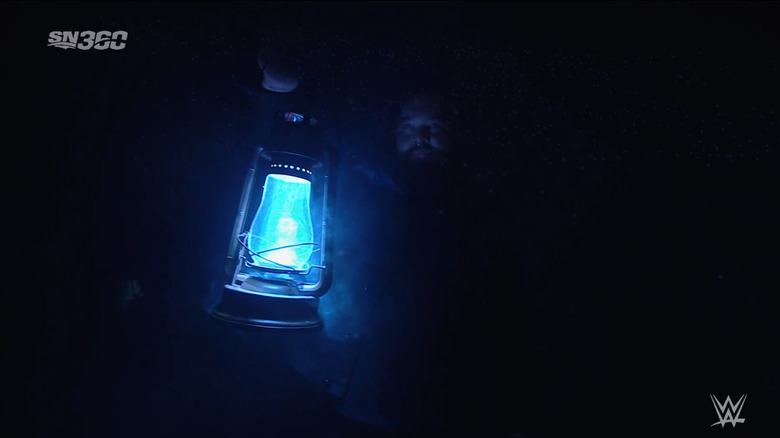 WWE/Fox
Wyatt introduces himself and says he has a good grip on what people think he is. He says he knows people stare and whisper about him anywhere he goes, and he pretends not to see and hear that. He says he's been looked at like a rabid animal his entire life, and he knows people really want to see the monster and the fiend inside him. Wyatt says that's all good, but that's not the man he wants to be anymore. He says it's hard for him to explain the burdens he's had to go through and says violence is the only language he's shown fans that he can speak. He says he's not the one who attacked LA Knight last week.
Uncle Howdy then comes on the Titan Tron and says Wyatt is lying. He says that people should open their eyes, but it's all a lie. He says that Wyatt will make fools of everyone and says they need to wake up.
We then head backstage to Knight and Megan Morant. Knight asks her how her Thanksgiving was, then says he wasn't able to enjoy his because he was "pulled out from under a pile of Bray." He says Wyatt has suffered no consequences for what he did and if he weren't injured, then he would be the one to show him what they are.
Back at ringside, Hit Row heads down, followed by the Viking Raiders and Valhalla (FKA Sarah Logan).
Hit Row vs. Viking Raiders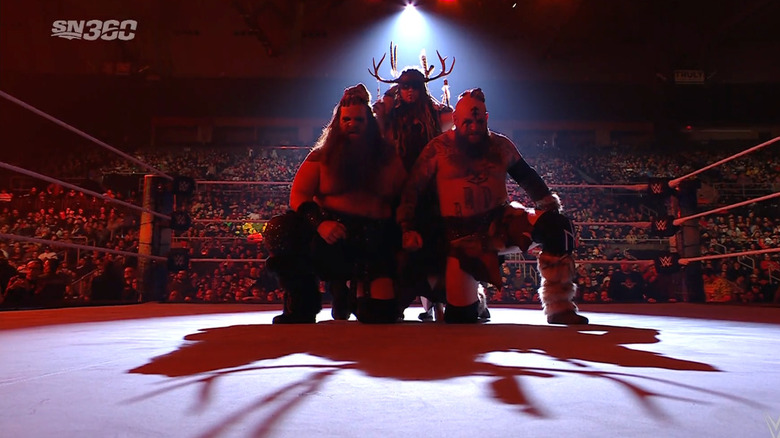 WWE/Fox
Ivar and Adonis begin the action. The bell rings and Adonis fires off several forearms on Ivar. He delivers a drop kick, but Ivar no-sells it and tags in Erik. Erik rains down right hands, then follows it up with a back elbow and hits another right hand. Ivar tags in and beats down Adonis. Erik and Top Dolla tag in. Top Dolla levels Erik, then tags in Adonis. The Raiders then deliver Ragnarok to Adonis for the win.
Winners: The Viking Raiders
We then head to a video of Dominik Mysterio and Rhea Ripley crashing the Mysterio family's Thanksgiving and Dominik's subsequent attack on his father. 
Back at ringside, Ricochet heads to the ring followed by Braun Strowman.
Back from the break, we see LA Knight trapped between a garage door backstage wedged between stage equipment.
Braun Strowman vs. Ricochet in a Semi-Finals Match for the SmackDown World Cup Tournament
WWE/Fox
The bell rings and Strowman whips Ricochet into the corner. Strowmna pats Ricochet's head to mock his size causing Ricochet to slap him. Strowman shoves him into the corner before Ricochet delivers a pair of drop kicks and low bridges him to the outside. He drop kicks him into the barricade, but Strowman pushes him over the announce desk. He drags him back into the ring, then delivers an elbow. Strowman whips Ricochet into the corner, then plants him onto the mat. GUNTHER then heads to the ring as Giovanni Vinci and Ludwig Kaiser surround Strowman. Strowman scares them away, allowing Ricochet to roll up Strowman for the win.
Winner: Ricochet
After the match, Imperium beat down Strowman in the ring. Ricochet watches on, then decides to help out Strowman. Vinci and Kaiser eventually get the better of him, and hold him in place as GUNTHER delivers a chop to him. Strowman gets up to his feet and sends Imperium to the outside. He then extends his hand to Ricochet and helps him up.
We then head to a video of Kevin Owens' return last week. We go to Sami Zayn backstage and see him about to enter The Bloodline's dressing room. Owen approaches him and tells him he has to leave. He asks him what happens when he says something to piss them off and reminds them of all the times he's had to bail him out. We see Jey Uso listening in as Owens asks what will happen to him when he says the wrong thing to Roman Reigns, then tells him that he would strike first and turn on him. Jey comes out of the dressing room and Zayn if he's talked to anyone since he arrived. He says no and enters The Bloodline's dressing room.
Back from the break, Kayla Braxton approaches Becky Lynch and asks her how she's feeling. Lynch says she's been thinking about destroying Damage CTRL for the four months she's been out with her shoulder injury and says everyone wants to go to war until "The Man" comes around.
We then head to a video hyping up the WarGames matches tomorrow night.
We head backstage to Shotzi and Raquel Rodriguez. Ronda Rousey and Shayna Baszler come out of nowhere and attack them. Rousey targets Rodriguez's arm and slams it across an equipment case.
Back from the break, commentary announce that Raquel Rodriguez has suffered a broken arm. Baszler and Rousey make their way to the ring.
Baszler says her and Rousey are the ones that are here and there will no longer be a match tonight. Baszler says accidents happen and Rousey adds that sometimes they do on purpose. Baszler tells Shotzi to stay sitting at the kids table.
Shotzi's music hits and she heads to the ring.
Ronda Rousey and Shayna Baszler vs. Shotzi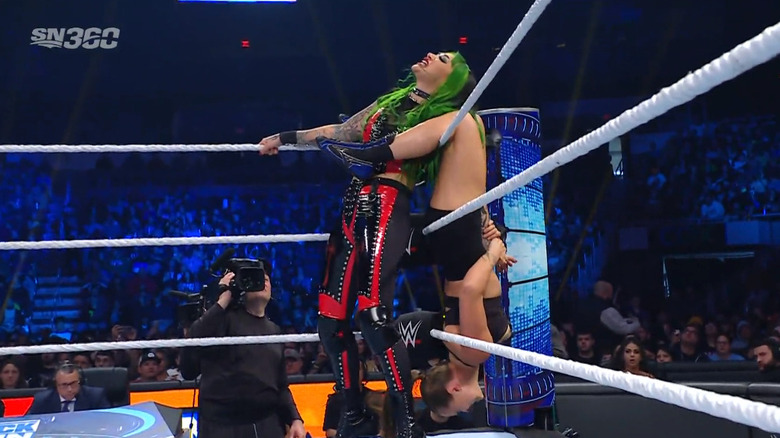 WWE/Fox
The bell rings and Shotzi levels Baszler. She hits Rousey with several right hands. Baszler tags in and hits Shotzi with a right hand. Rousey tags back in and delivers a step-up knee. Baszler tags in and fires off several right hands. Raquel Rodriguez's music hits and she heads to ringside. Shotzi tags her in and she pulls Baszler down to the mat. She delivers a big boot, then tries to get her up. Rousey makes the blind tag and targets Rodriguez's arm. Rousey steps on Rodriguez's arm, then locks in the Arm Bar for the win.
Winners: Ronda Rousey and Shayna Baszler
We then see Jey Uso talking to Jimmy Uso backstage.
Back from the break, we head backstage to Kayla Braxton waits outside the medical area. Braxton asks Shotzi how Rodriguez is and Shotzi says that she has a broken arm and dislocated elbow. She continues on to say that while she always knew that Rousey and Baszler were a couple of bullies, she's ready to come at them alone. She says this isn't the first time she's been bullied, but it's the first time someone has had her back. She says things are now personal and says she will tear Rousey apart.
Back at ringside, The Brawling Brutes, Drew McIntyre and Kevin Owens head down, followed by The Bloodline (minus Roman Reigns).
Sheamus and Drew McIntyre vs. The Usos in a WarGames Advantage Match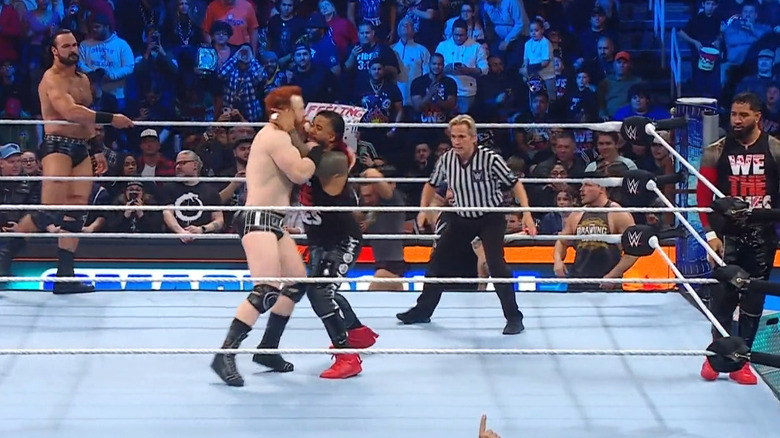 WWE/Fox
Jimmy and Sheamus begin the action. The bell rings and the two lock up. McIntyre tags in and delivers a right hand to Jimmy. He follows it up with a knee, then tags Sheamus back in. He delivers an arm drag.
Back from the break, Jey tags in and delivers a right hand to Sheamus' head. Jimmy tags in and Sheamus delivers a right hand. Jimmy fires back with a headbutt before Sheamus plants him. McIntyre tags in and delivers a pair of lariats. He hits a back elbow, but Jimmy manages to hit a step-up enziguri. McIntyre delivers a spinebuster, then goes for a pin but Jimmy kicks out. McIntyre delivers a neck breaker before Jimmy delivers a vicious superkick.
Back from another break, Jimmy delivers a kick to McIntyre. Jimmy delivers a hip attack, then sets up for another one. McIntyre meets him with a knee before both men tag in their partners. Sheamus hits a pair of clotheslines, then hits the Irish Curse Backbreaker. He delivers the Seventeen Beats of the Bodhran, but Jey sends Sheamus' head bouncing off the top rope. Sheamus delivers a knee to Jey's jaw, but Jey fires back with a superkick. He ascends to the top rope, but Sheamus meets him there. Solo Sikoa distracts the referee as Zayn knocks McIntyre off the top. Jey delivers a splash, then geos for a pin but McIntyre kicks out. The Brutes begin to brawl with Sikoa and Zayn on the outside before McIntyre takes everyone out on the outside. Zayn grabs one of the tag team titles and looks to pass it to Jey, but Owens grabs it out of his hand in an attempt to stop him from doing so. Zayn says no and Owens hands him the title, then tosses him into the rign. The referee ejects him from ringside before Owens takes advantage and delivers a Stunner. Sheamus follows it up with the Brogue Kick for the win.
Winners: Sheamus and Drew McIntyre